The Story Behind the Silla and Rise Song "Tulukkat"
Inuit Art Foundation | January 13, 2022
Categories: news
January 13, 2022
by Sue Carter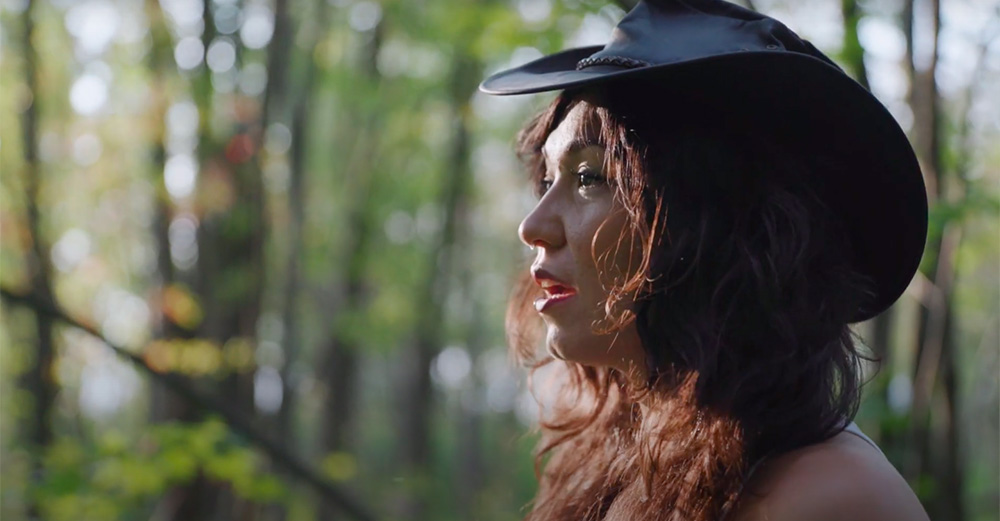 Silla and Rise is a band that dares you to sit still. The infectious sounds of Nunavut throat singers Charlotte Qamaniq of Iglulik, NU, and Cynthia Pitsiulak of Kimmirut, NU, combined with the futuristic grooves of producer Rise Ashen, have packed dance floors around the world.
The Juno-nominated band's second full-length album, Silarjuaq, which came out in October, once again bridges traditional sounds with contemporary rhythms. This time around, the trio has expanded to a quartet, bringing on collaborator and throat singer Charlotte Carleton, along with appearances by guest artists Tanya Tagaq, Deirdre Dooley, Theland Kicknosway, Risten Anine and Annie Aningmiuq.
Qamaniq takes us behind the scenes of Silla and Rise's new track and video, "Tulukkat," a richly layered poetic homage to her late father, Marcel Mason, that conjures the enigmatic nature of the raven.
Inuit Art Quarterly: Let's start with the title of the song. How did "Tulukkat" come to be?
Charlotte Qamaniq: When COVID-19 hit, I watched my career fall down—one gig and performance and festival and contract after another fell like dominoes. It was a little terrifying. But I found this online Inuktitut course for first language speakers.
Inuktitut is my first language, but having lived away from my hometown for so long, away from my family and my community, I was really losing my language. I took the opportunity, and started learning some really cool words. We were learning different grammar rules and ways of pluralizing words. And in our language, we have singular, dual and three or more when we're pluralizing. Tulukkat is the plural for raven, which is tulugaq.
When we were naming the song, I wanted to name it "Tulukkat" for several reasons. In Inuit throat singing we have so many different types of songs that imitate and interpret sounds of nature, animal sounds and of our environment. They're not all that way—there are others that are just fun. Others are for competition. Some are lullabies. But I was always surprised that there was no raven song because there are ravens all over the Arctic, and they make such cool tones. For years I've been thinking we really need to come up with a raven song, but it's really hard.
I've been practicing different calls for a very long time. But I never had a set way of doing it. I would just practice sounds and know that eventually it would turn into a song. And then my niece, I named her Silarjuaq—that's actually the title of our album—was on my back as we were walking, and I was singing to her. I started trying to come up with arrangements, like a rhythm song with the sounds that I had been practicing. As I was singing to her, it just came out.
I pulled out my phone and brought that little voice memo and recorded it. Rise Ashen is our producer and the other member of Silla and Rise, and we record all of our music in his studio. We were there with Charlotte [Carleton]. I taught her how the song goes and she's so good, she just immediately got it. And that's how the song was created.
Continue reading here.