Kenojuak Print Blasts Past Estimated Value at Auction
Inuit Art Quarterly | March 12, 2020
Categories: news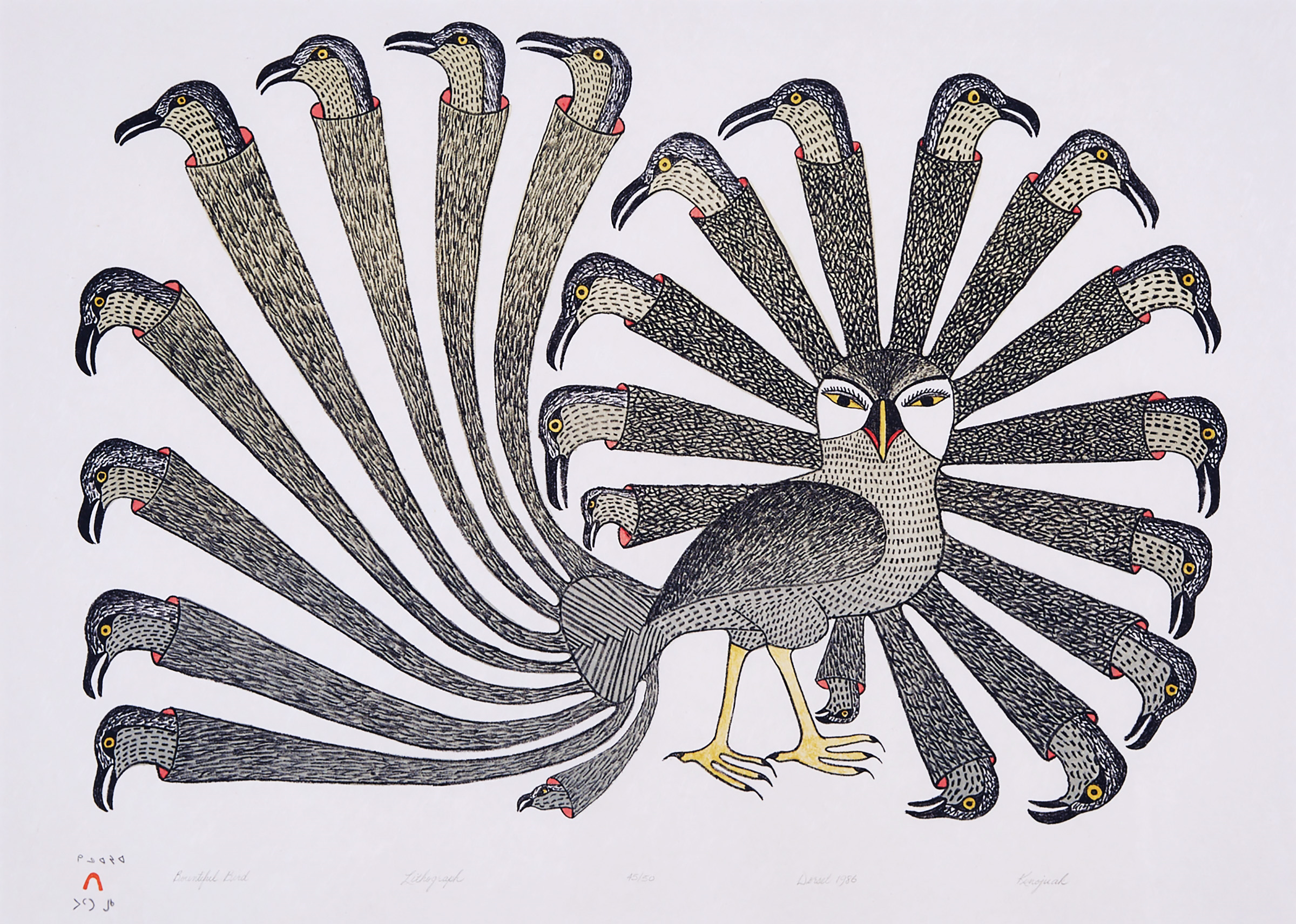 Kenojuak Ashevak's 1986 lithograph print Bountiful Bird surpassed auctioneers' expectations selling at ten times its projected value on February 27th during Waddington's Inuit Art Auction.
Appraisers had initially valued the print at $2,000 – $3,000, alongside five other prints from the legendary graphic artist in the thousand-dollar range. Its final tally was $28,800, including buyer's premium.
Auction estimates are based on a variety of factors, such as the current desirability of the artist, historical auction data, and the size, condition, quality and subject matter of the work. But hammer prices can be less predictable when bidders are looking at a work of personal significance or one that fills a gap in their collections.
Tess McLean, who oversees communications and marketing for Waddington's, explained that "we can project what an item is potentially worth based on pre-auction research, but it's impossible to project what an enthusiastic collector will pay for an item they passionately want for their collection."
"In this case," said McLean, "two very determined collectors wanted this work, driving the price higher than we anticipated."
"Passion rules" in the art business, concludes Waddington's president Duncan McLean.
Ashevak, widely celebrated for her owl prints, holds the record for price commanded by a print at auction. A print of The Enchanted Owl (1960) made headlines when it sold for $216,000 in November 2018, doubling its estimate of $100,000 - $120,000. This piece, like The Enchanted Owl and many of Ashevak's graphics, features an owl with outstretched feathers. It was produced in an edition of 50.


This story was updated 13/03/2020 at 11:00 AM
Originally posted here: https://www.inuitartfoundation.org/iaq-online/kenojuak-print-blasts-past-estimated-value-at-auction