Flower Blossoms | Chantal Jung
Inuit Art Foundation | August 15, 2022
Categories: news

Aug 15, 2022
by Chantal Jung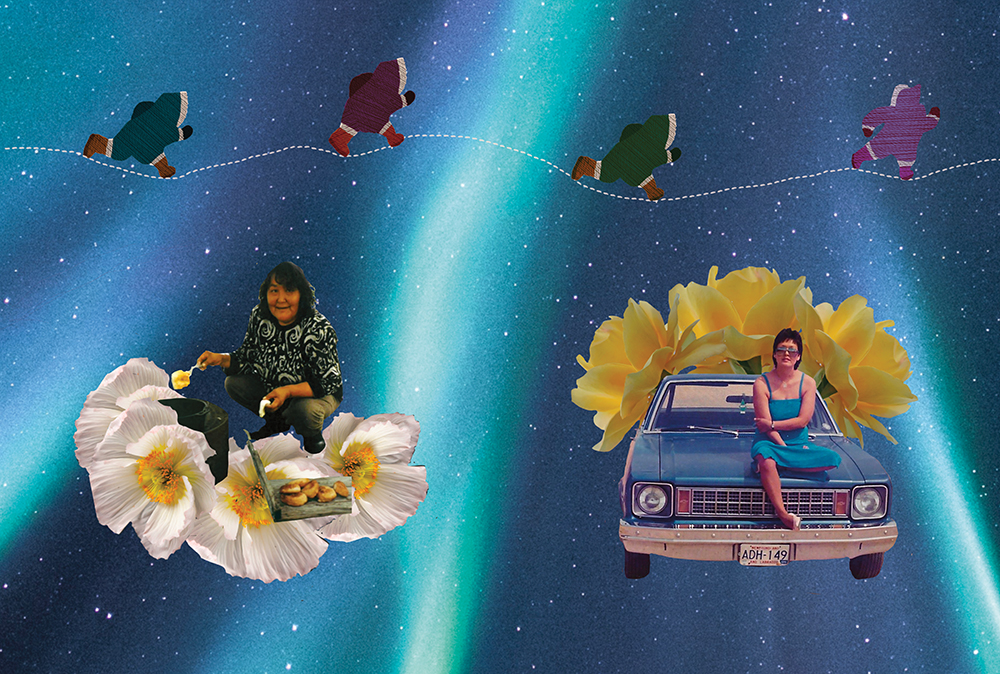 This piece is in honour of my family.

Over the past few years, my mom and I have had lots of conversations about my grandma and all the things she used to do—being very craft-based—but never really getting the recognition she deserves for it. That is something I have seen and heard a lot, how women do crafts and it is never really seen as an art form. It's not always regarded as something to cherish.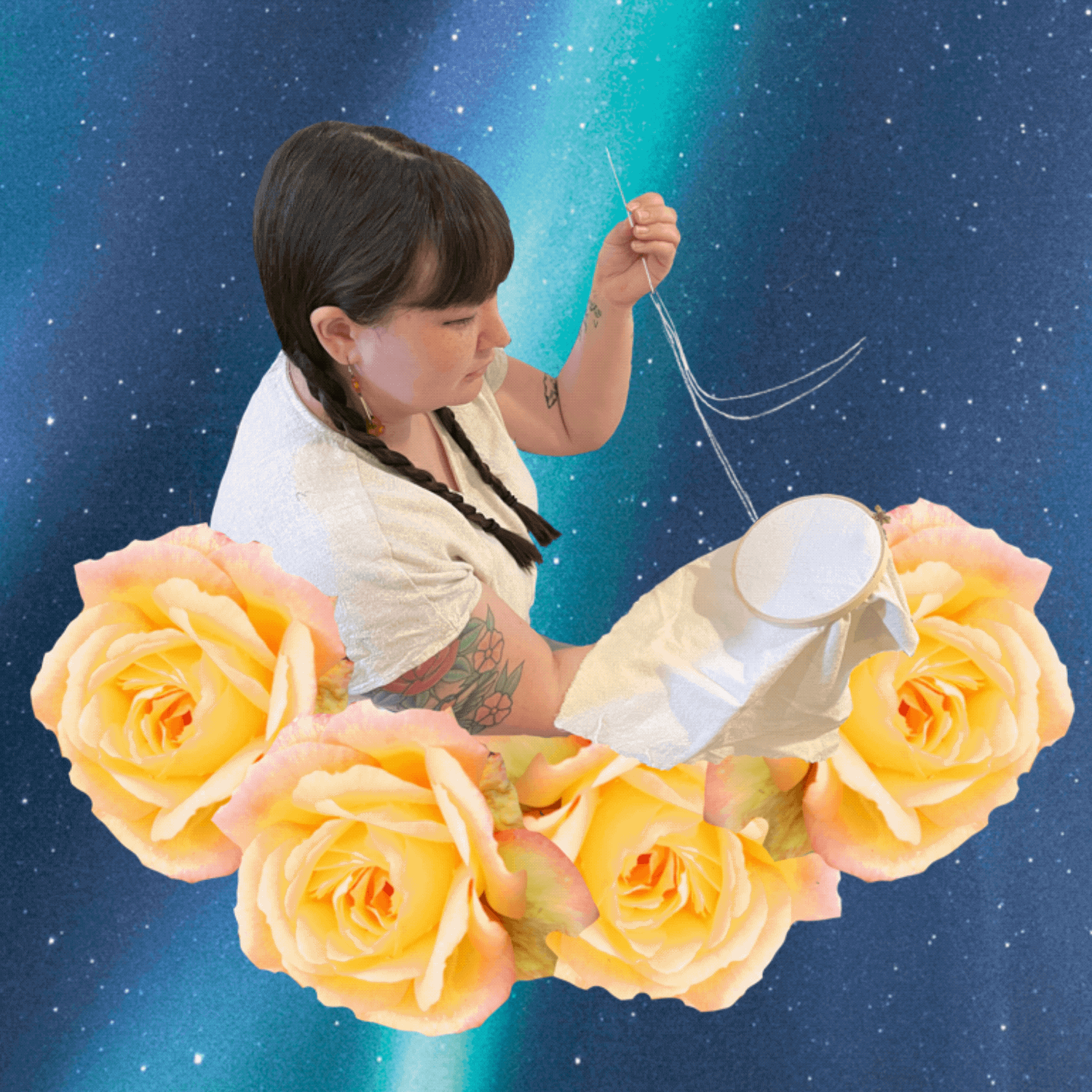 In reality, these are pretty intense art forms that were never traditionally passed down to me. I included the picture of my grandma making bread because it is something I associate with going home and visiting family.
It's also a form of craft and connects our family together, along with very distinct memories of Labrador.
I added the portrait of my mom with the car because whenever she talks about Labrador, these are the stories that I hear from her about her 20s and 30s.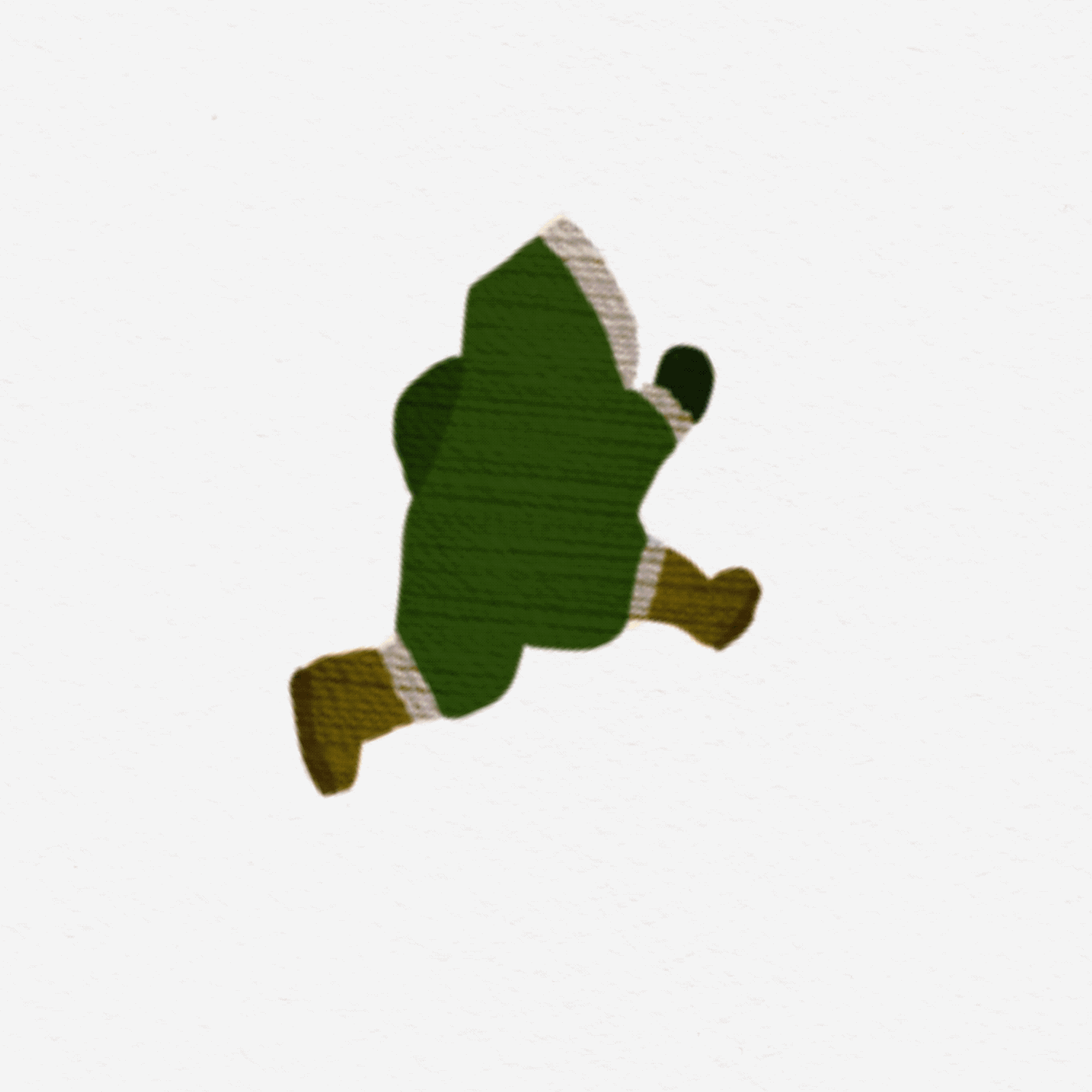 The inukuluks are something we've been creating in our family for a while and something my mom enjoys making, they remind me of her. These figures also symbolize reclaiming something that I hope won't become lost—there is a lot of talk about folks not making them anymore.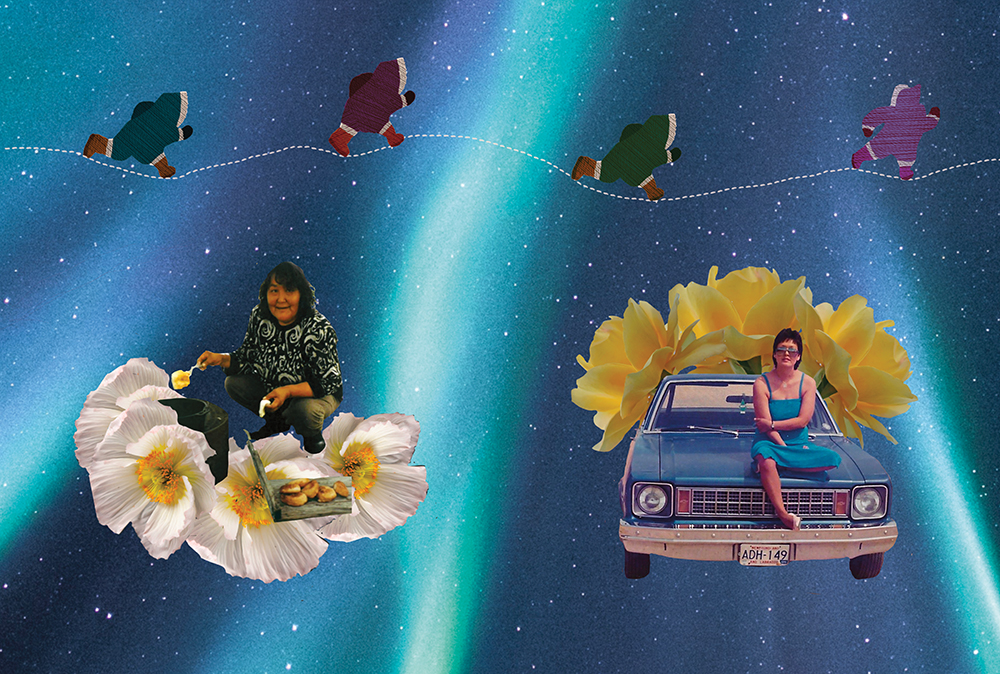 The last image is of me, sewing these inukuluks, connecting our three generations.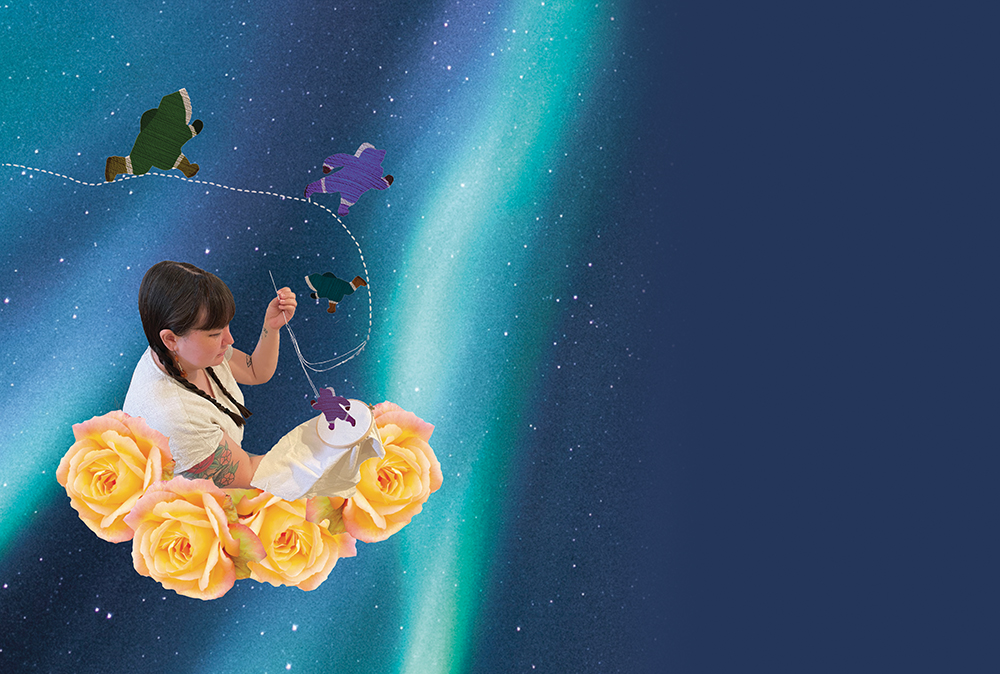 Broadly, this piece speaks to Indigenous futurisms and my hopes for the younger generations—that we will be able to reclaim our traditions but in a new way and be able to live freely and thrive without constraints. That is why I added the flowers: they symbolize our blooming and flourishing as Flowers women.
—
Currently based in San Jose, California, US, collage artist, video artist and zine creator Chantal Jung originally hails from Happy Valley-Goose Bay, NL. Jung first embarked on her artistic journey through an early discovery of collage art, which led to a series of collages in which she paired images of her friends alongside their favourite flowers. Flowers form a cornerstone of Jung's artistic practice, a motif she considers to hold particular personal significance. Beyond her digital and analogue collage work, she is also an emerging video artist, with a music video credit to her name for singer-songwriter Black Belt Eagle Scout and the short stop-motion film Things You Know But Cannot Explain as part of the Bartow Project. As a zine creator, Jung is a member of the collective Indigenous Honeys who produce content as a collective and provide workshops in zine-making.






This series was made possible with the generous support of the Canada Council for the Arts.