Darcie Bernhardt, Jessica Winters Receive Emerging Artists Award
Inuit Art Foundation | November 08, 2022
Categories: news
Nov 08, 2022
by IAQ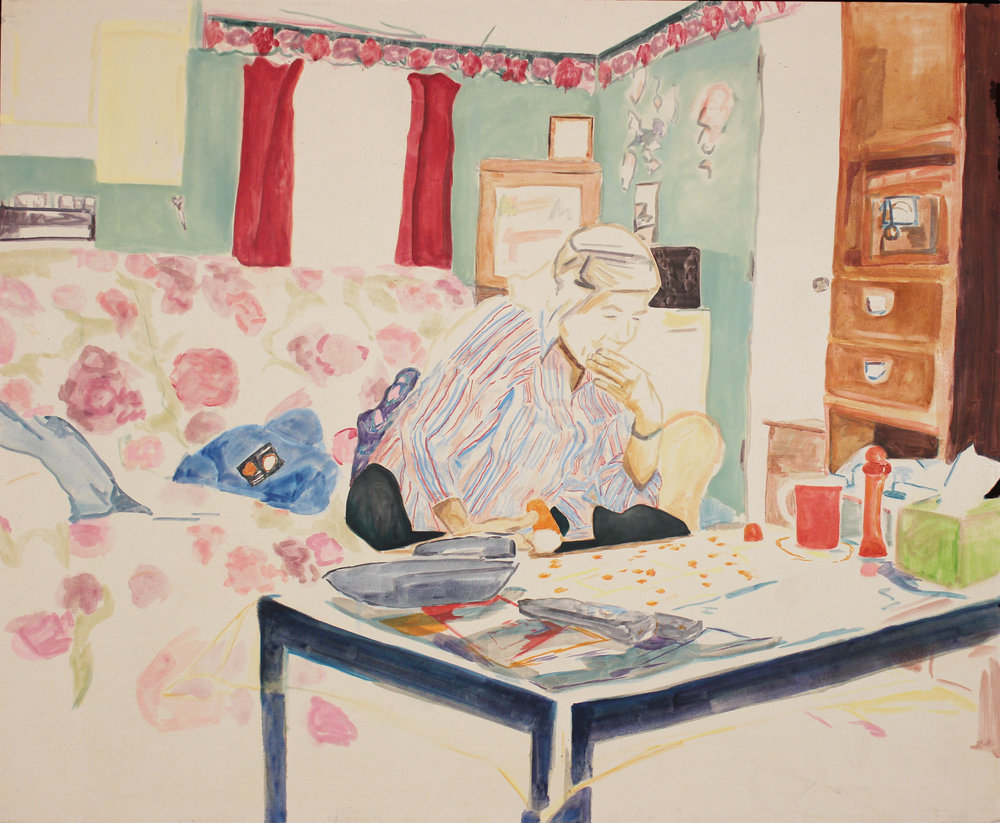 Darcie Bernhardt and Jessica Winters are recipients of the 2022 William and Meredith Saunderson Prize for Emerging Artists.
The annual prize is awarded to emerging visual artists whose work shows great potential and who have "the determination and talent to contribute to the legacy of art in Canada," according to the Hnatyshyn Foundation, which administers the award. The Hnatyshyn Foundation is a private charity that funds and promotes emerging and established artists in all disciplines through grants, awards and residencies.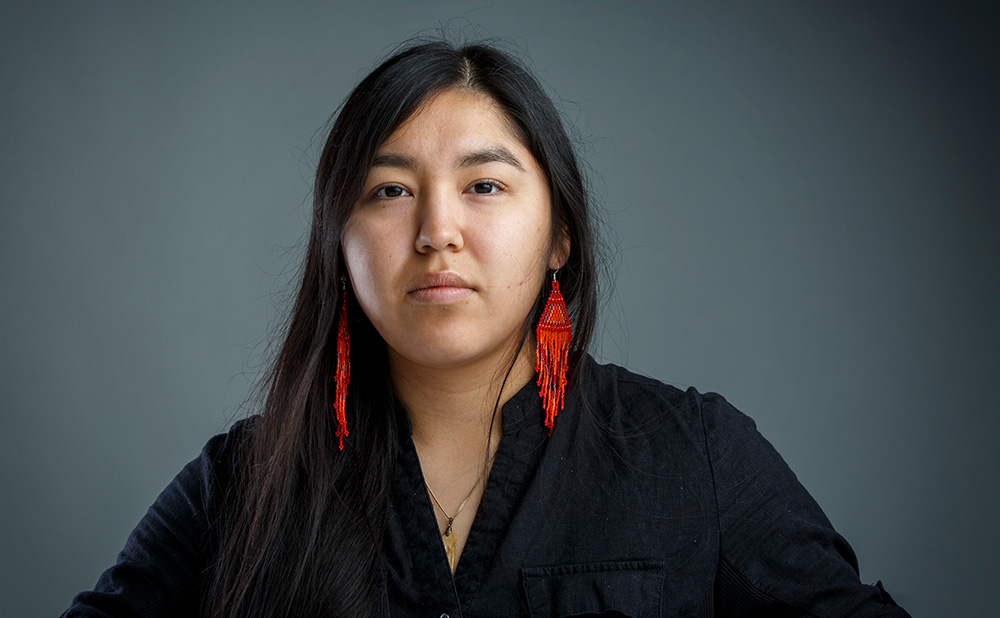 Darcie "Ouiyaghasiak'' Bernhardt is an Inuvialuk/Gwichin visual artist and curator whose artistic practice focuses primarily on oil painting and drawing, often featuring themes of domestic spaces, memories and contemporary life in northern communities. Originally from Tuktuyaaqtuuq (Tuktoyaktuk), Inuvialuit Settlement Region, NT, Bernhardt is currently based in Halifax, NS, and graduated from NSCAD University in 2019. You can Get to Know Darcie Bernhardt in 5 Works of Art and see their work in person as part of INUA (March 2022–February 2023), the inaugural exhibition at the WAG-Qaumajuq in Winnipeg, MB.
Bernhardt's first solo painting show, titled Akisuktuaq, was shown at Feheley Fine Arts gallery in June 2021. With three other Northern Indigenous artist/curators, Bernhardt co-curated an exhibition at the Yukon Arts Centre in Whitehorse, YT, titled TETHER as part of the 2022 Arctic Arts Summit. Bernhardt's talents also extend to the screen, and their collaborative short films have been shown in Canada and internationally. In 2020 they received the Indigenous Artist Recognition Award from Arts Nova Scotia. Bernhardt is the Inuvialuit Settlement Region Community Liaison for the Inuit Art Foundation and was the IAF's featured artist at Art Toronto in 2019.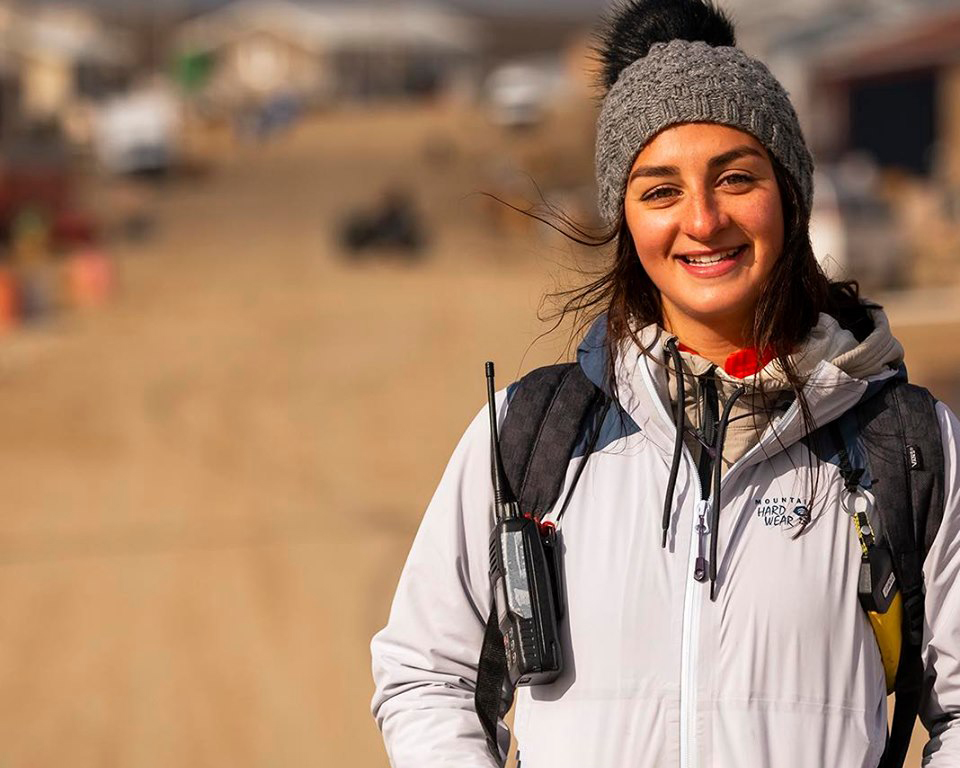 Jessica Winters is a Nunatsiavummiuk painter, printmaker and textile artist from Makkovik, Nunatsiavut, NL. Winters comes from a family of established craftspeople and began her artistic practice at a young age. Her work often depicts colourful scenes from her life in Nunatsiavut while also reflecting her studies in biology and her passion for the preservation of Inuit culture, values and lands.
Winters' work has been included in the group exhibitions TETHER (2022) at the Yukon Arts Centre in Whitehorse, YT; Qautamaat | Every day / everyday (2022) at the Art Gallery of Guelph, ON; Of Myths and Mountains (2020) at The Rooms in St. John's, NL; and Nunatsiavut: Our Beautiful Land (2019) at La Guilde, Montreal. She curated Saunituinnaulungitotluni | Beyond Bone (2019), an exhibit of Billy Gauthier's work at The Rooms. In 2020 she led the creation of a mural at Frank's General Store in Makkovik. Her art has also graced the covers of two children's books. Winters' writing was featured in the Fall 2022 issue of the Inuit Art Quarterly and she is the IAF's Nunatsiavut Community Liaison. She holds a BSc in Biology from Memorial University in St. John and is an Ilinniaqtuk (student) of the Inuit Futures program.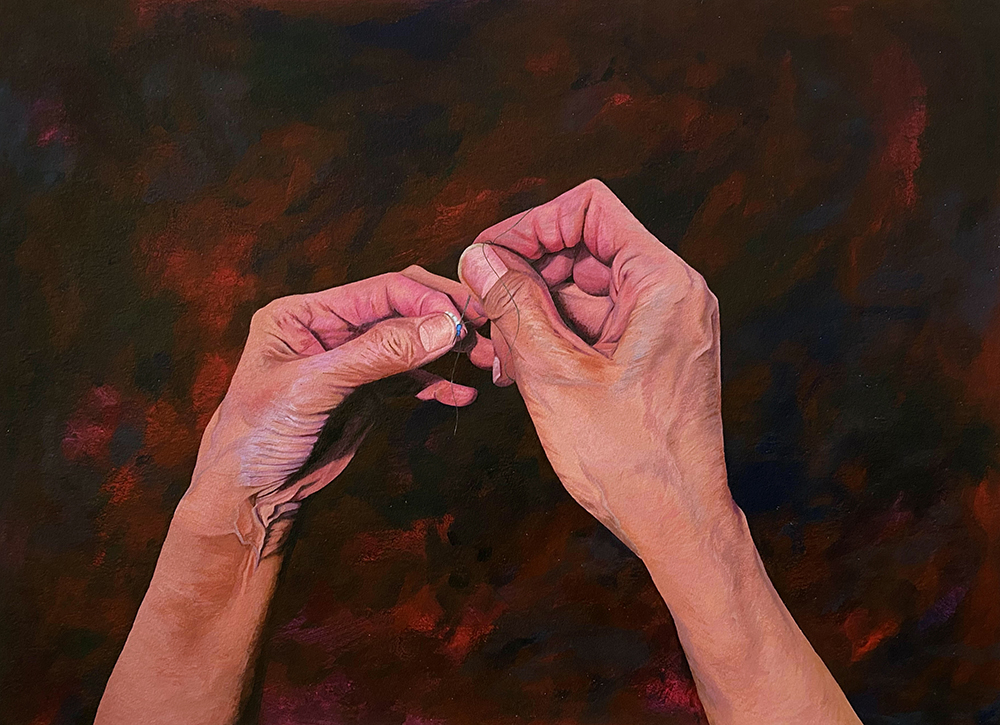 The juror for this year's Saunderson prizes was Dr. Heather Igloliorte, President of the IAF Board. Igloliorte was the recipient of the Hnatyshyn Foundation's 2021 Award for Curatorial Excellence in Contemporary Art.