Christmas gifts showcasing Inuit crafts are more popular than ever
Rcinet.ca | December 23, 2021
Categories: news
Inuit artists from Iqaluit have been working hard over the past few weeks to finalize their creations just in time for Christmas.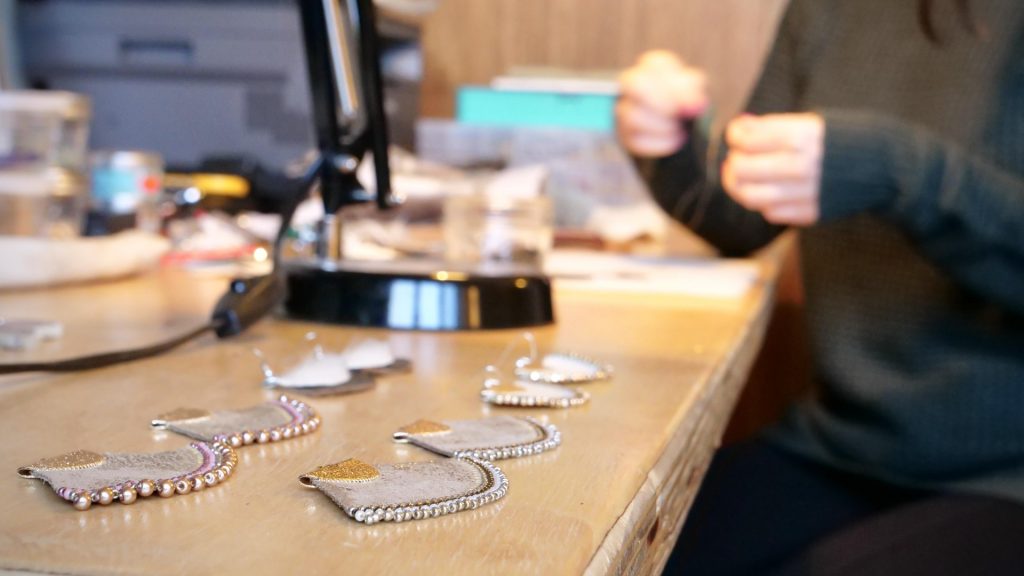 Nadine Chislett, originally from Pangnirtung, has been making jewelry for some years. But it takes more than thread and pearls to assemble her creations.
"My materials come from the land," she explains. In the workshop she has set up in her Iqaluit apartment, bits of caribou antlers and walrus tusks wait to be carved and polished before being transformed into earrings of various sizes.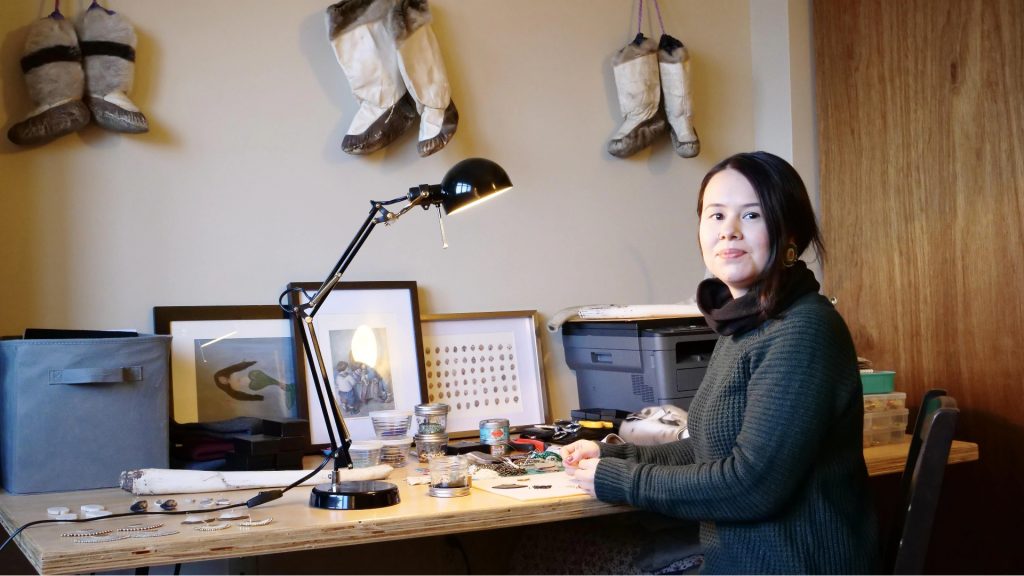 She explains that a four-month cultural training course in Sisimiut, Greenland, sparked her interest in craft. "It all started when I began making earrings for family members. Then I started selling them to friends on Facebook, and then through a page I created online."
Today, her passion allows her to slow down the pace and mentally escape: "I take my time. I make sure I'm in a positive mental space."
When she feels like it, she sometimes spends hours in her studio, without keeping track of time. "I sometimes work until two in the morning just because I'm in the thick of it," she says with a laugh.