Can a Video Game Help Bring Inuit Stories to Life?
Inuit Art Foundation | September 15, 2022
Categories: news
A Game of Legends
Sep 15, 2022
by Bronson Jacque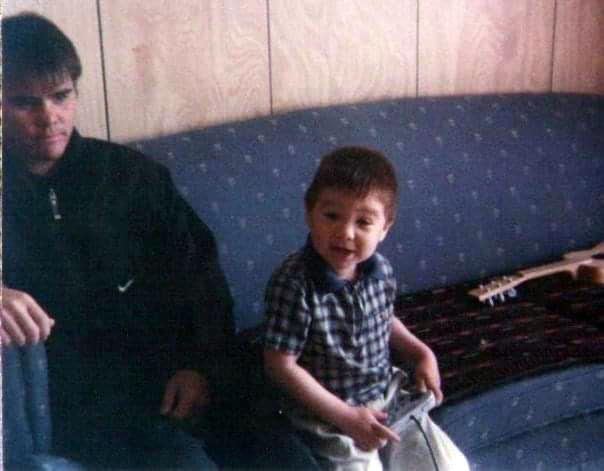 This is the first chapter in a series where Nunatsiavummiuk artist and IAQ Contributing Editor Bronson Jacque delves into the world of video game development in his quest to bring Inuit stories to life in a digital world.
Ever since I first held an SNES controller as a child, I've wanted to tell the stories of my childhood using immersive and interactive digital experiences. My first memory of playing video games was when I was 4 years old. My aunt invited us over for dinner on Christmas day and they had just gotten a new Nintendo system with a Super Mario Bros. 3 game. After we ate our meal we gathered in the living room to enjoy each other's company and catch up on the past year. My uncle and I played the game for hours, exploring new worlds, discovering hidden secrets and overcoming whimsical challenges. Since that moment, I have been captivated by the ability of an interactive medium to create narratives for people around the world. Today, creating these kinds of virtual experiences is now accessible to independent, self-taught content creators. From the comfort of your home, you can open up free programs such as Blender or Unity, and build your very own!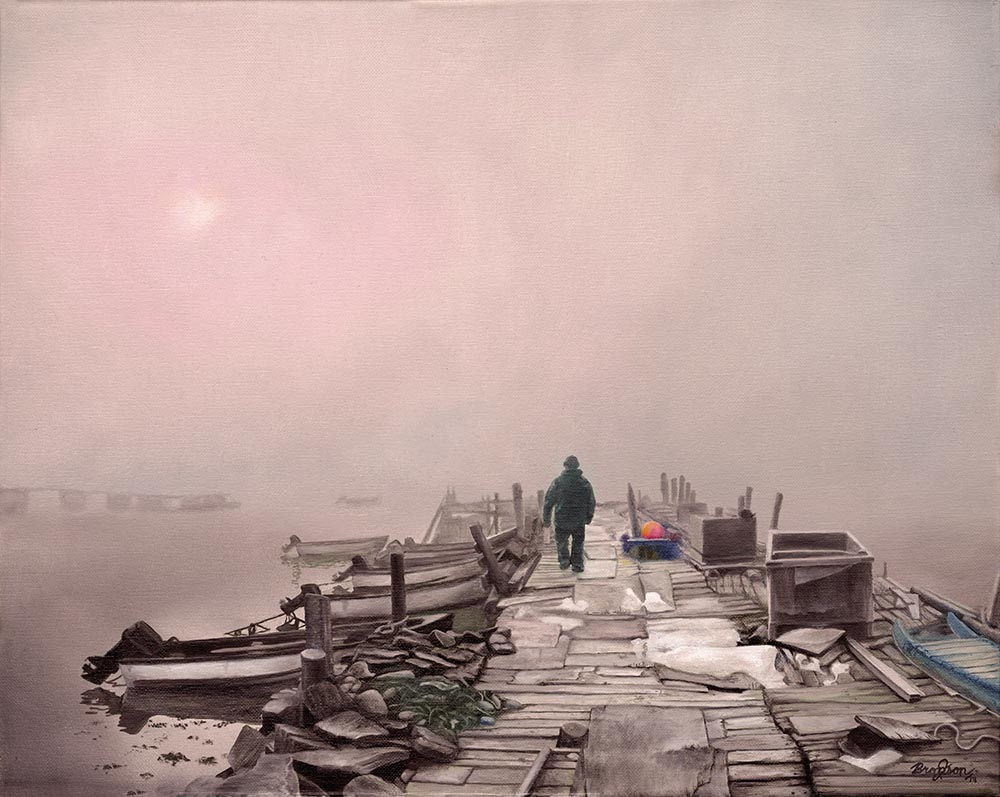 With the amount of time I have spent at my desk this past year, I decided to give 3D modelling and game design a try. I built myself a computer and began reading and watching countless tutorials and educational content online. The majority of this content was made by other independent creators to help beginners like me. The indie game developer community is one that is eager to help others see their vision through to completion. Whenever I encountered a roadblock, there were people ready and willing to help me out. After I managed to learn the ropes and organize my ideas, I pitched my game to Inuit Futures in Arts Leadership: The Pilimmaksarniq / Pijariuqsarniq Project, an initiative that supports Inuit and Inuvialuit to become leaders in all areas of the arts through hands-on mentoring and training opportunities, a project I have been an ilinniaqtuk/student since 2020. I am lucky to work alongside such an encouraging and supporting group, as my idea was met with enthusiasm by my mentors at the Inuit Art Foundation, a partner institute of Inuit Futures Project, and I was able to begin working on the video game.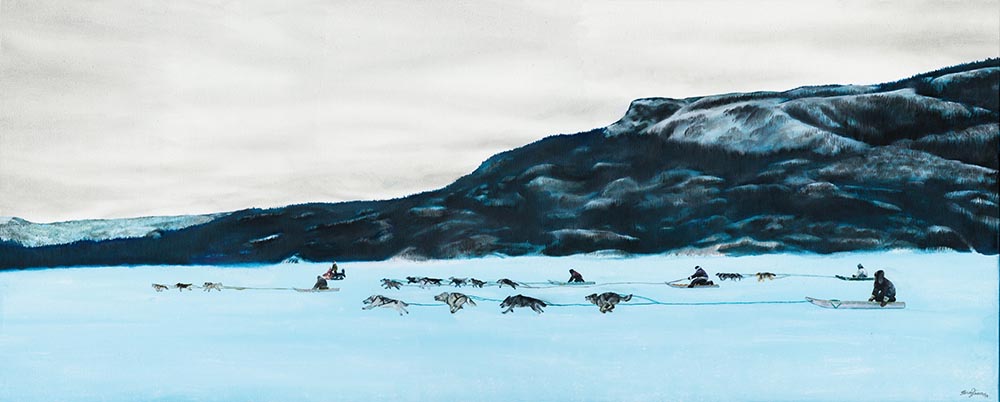 I now have the privilege of working with and being coached by two respected, accomplished and creative professionals in the field. Maize Longboat, who is helping me with the technical side of building the game world, ensuring the design is as smooth as can be; and Jason Edward Lewis, who is assisting me in the storytelling aspect of the experience, ensuring an effective narrative is communicated to the player.
Maize Longboat is Mohawk from Six Nations of the Grand River and is currently is based out of Montreal, QC. He is the Developer Relations Manager at Unity Technologies, where he works with content creators to help them fully learn and utilize Unity Technologies. He works with Indigenous creators as the Skins Workshops Associate Director with Aboriginal Territories in Cyberspace (AbTeC) and the Initiative for Indigenous Futures (IIF). Longboat himself has created a video game titled Terra Nova, a two-player cooperative narrative platformer that went on to win "Best Emerging Digital or Interactive Work" at the 2019 imagineNATIVE Film + Media Arts Festival. Maize offers guidance on how to approach the project. It is easy to become overwhelmed by the many pieces that have to come together to create a video game, and the structure that Maize provides has helped greatly.
Jason Edward Lewis is a digital media artist, poet and software designer also based in Montreal, QC. He is a professor in the Department of Design and Computation Arts at Concordia University. As Director of the IIF and Co-director of AbTeC, Lewis is an important leader in the growing digital media landscape in Indigenous communities. Lewis has built an impressive portfolio of digital artwork that pushes boundaries, challenges convention and questions how we interact with media. His experimental works and creative mindset provide an expertise invaluable to shaping the narrative direction of the project we are embarking on.



With the help of Maize Longboat and Jason Edward Lewis, we will be creating a game that tells the genuine and exciting stories of Inuit legends. I will be interviewing knowledge keepers, hearing their stories and designing the digital experience that puts players in the middle of the harrowing and enchanting world where these tales come to life. From Sedna and the Qalupalik, to stories of the Northern Lights, we'll explore local stories of Nunatsiavut and together enjoy the heroic and ethereal majesty of it all. Stay tuned for updates on the development of this game of legends!
–Bronson Jacque is a painter from Postville, Nunatsiavut, NL, recognized for his highly detailed portraits in oil. Jacque began pursuing art seriously at age sixteen, and is proud to be part of Labrador's art scene, alongside his artistic family. Jacque's work has been featured in numerous publications including Nunatsiaq News, the CBC and the Inuit Art Quarterly.