Art gallery in Yellowknife visitor centre set to host full roster of shows in 2023
Rcinet.ca | January 06, 2023
Categories: news
Art gallery in Yellowknife visitor centre set to host full roster of shows in 2023
CBC News
Posted: Friday, January 6, 2023 at 17:23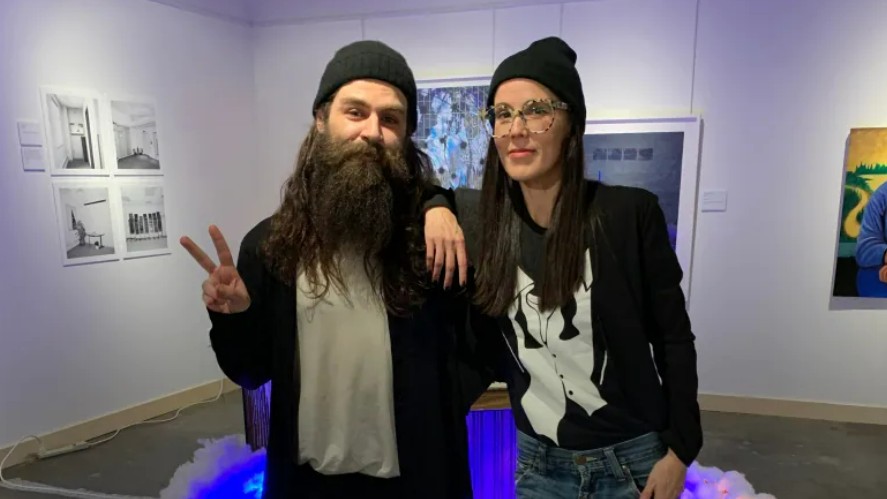 It seems 2023 will be busy for the Yellowknife Artist Run Community Centre (YK ARCC).
Alongside running its own mobile art trailer, the non-profit is set to bring a full roster of new art shows to the city's visitor centre gallery, which opened last year.
"It's a very exciting season for us coming up," said Sarah Swan, a longtime director with YK ARCC.
The group — which also curated the gallery's first two shows — is aiming to do four to five shows throughout the year, according to Swan. It will use most of the $20,000 allocated to the space in the city's 2023 budget to pay the artists for their work.
On the schedule so far are Emelie Robertson from Fort Smith, N.W.T., who paints acrylic abstracts of northern landscapes, and Tłı̨chǫ artist Matthew Vuskon, who uses traditional beadwork techniques to create contemporary sculptures.
There are also plans to mentor any curious community members wanting to learn how to curate themselves, Swan added.
"We don't want it to just be a YK ARCC project," she said. "We really want artists in this town, and interested art-adjacent people, to grow and learn along with us."
'Stepping stone' to something bigger
Community members have praised the addition of a new non-commercial gallery in the city sinceits doors opened last September.
Already, Swan said it's helped to fill a need in the city for spaces where people can gather to share ideas and perspectives, and simply enjoy art for art's sake.
Mike Mitchell agrees. He's one of eight artists whose work is currently on display in the gallery as part of the show, YellowknifeNOW! His contribution is a replica hot dog machine, made from recycled wood.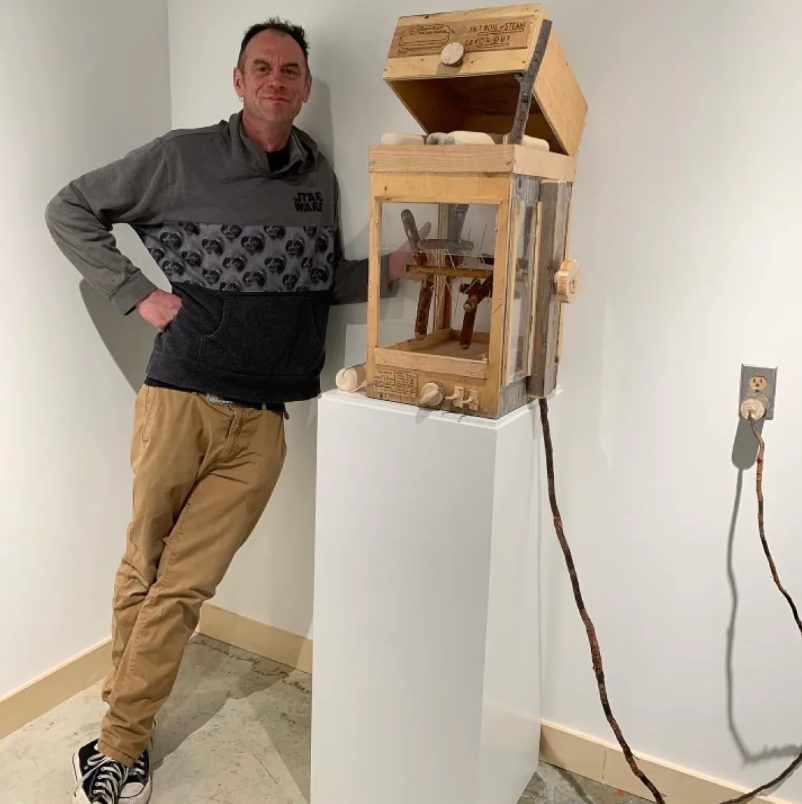 With this marking his third-ever show, Mitchell still describes himself as an "ingénue" within the city's arts community. However, he said the exhibit has been a personal boon for determining his own artistic practice.
"The fact that I was even part of a show with a lot of other sort of semi-pro artists helped me understand that I kind of belong," he said. "I can identify with this small art scene, see what other people are doing, and gain some inspiration from that."
Mitchell said he's also gained a better appreciation for the importance of opportunities like this, where newer artists can cut their teeth and cultivate a professional body of work.
"The gallery isn't very big, and it's an add-on to a visitor centre, but it's pretty good for Yellowknife — for now. I think it'll perhaps give people a taste of what could be coming."
Mitchell is referring toongoing plans for a new arts centre in the capital.In November, the Friends of the Northwest Territories Art Gallery board voted to proceed with planning a 29,000 square foot building that would display works from across the N.W.T.
Adrian Bell, the board's business development director, said this week that they are still working on obtaining charitable status before proceeding with the rest of the plan.
To Swan, the proposed centre is an exciting development — but the local arts community needs time to prepare.
"You can't just plunk a multi-million-dollar professional art centre in this city. As it is, we're not ready, culturally," she said.
"This small but mighty gallery [in the visitor centre] is a really great opportunity for Yellowknife and territorial artists to get experience… and grow organically toward that."
Official name, mandate for space being developed
There's still some questions left to be answered about the new visitor centre gallery.
Swan cited concerns around the lack of a concrete management plan for the space— something she says is necessary to ensure it remains sustainable.
"Otherwise, who's going to run it?" Swan said.
The gallery also needs an official name.
In an interview Wednesday, city manager Sheila Bassi-Kellet confirmed that administration is working to develop a governance structure and naming criteria, as instructed by council during December's budget deliberations.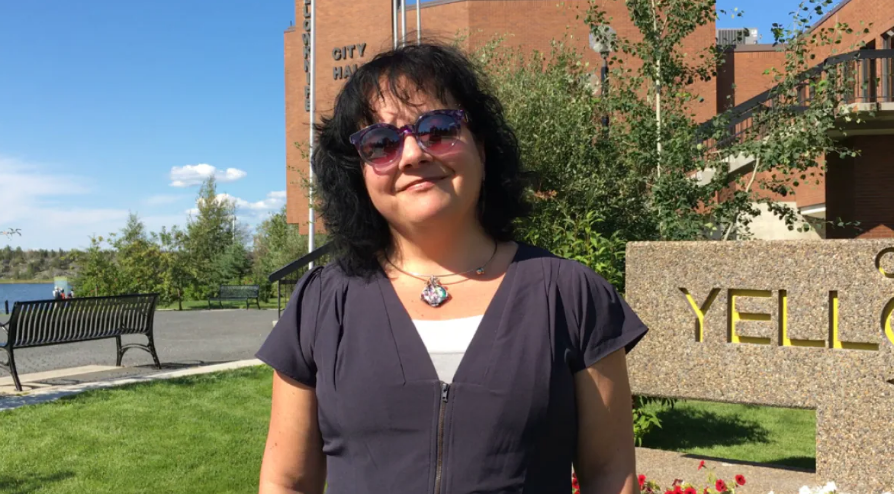 Bassi-Kellet did not provide a timeline for when this work would be complete, but said staff want to ensure it's compatible with how the visitor centre is managed as a whole.
Nonetheless, Bassi-Kellet said she's passionate that it continues to serve as a professionally-curated gallery space, so artists can include it on CVs when applying for grants.
"There's certain rigours that they need to meet, and we really want to make sure that we're able to do that for artists, so that they can have legitimacy with their shows," she said.
"We just want to make sure that there's a really strong reflection of Indigenous art, Yellowknife art, and N.W.T. art in the space. So, we're really looking forward to putting more teeth to… what the governance structure looks like as the naming process unfolds, as well."
In the meantime, Swan said YK ARCC is happy to continue its partnership with the city and curate new shows.
"[The gallery] is a lovely little space. We're really happy with it, and we just want to see it move forward."
A report written by Meaghan Brackenbury