15 Ways Pantone's 2022 Colour of the Year Appears in Inuit Art
Inuit Art Foundation | January 12, 2022
Categories: news
January 12, 2022
by Leanne Inuarak-Dall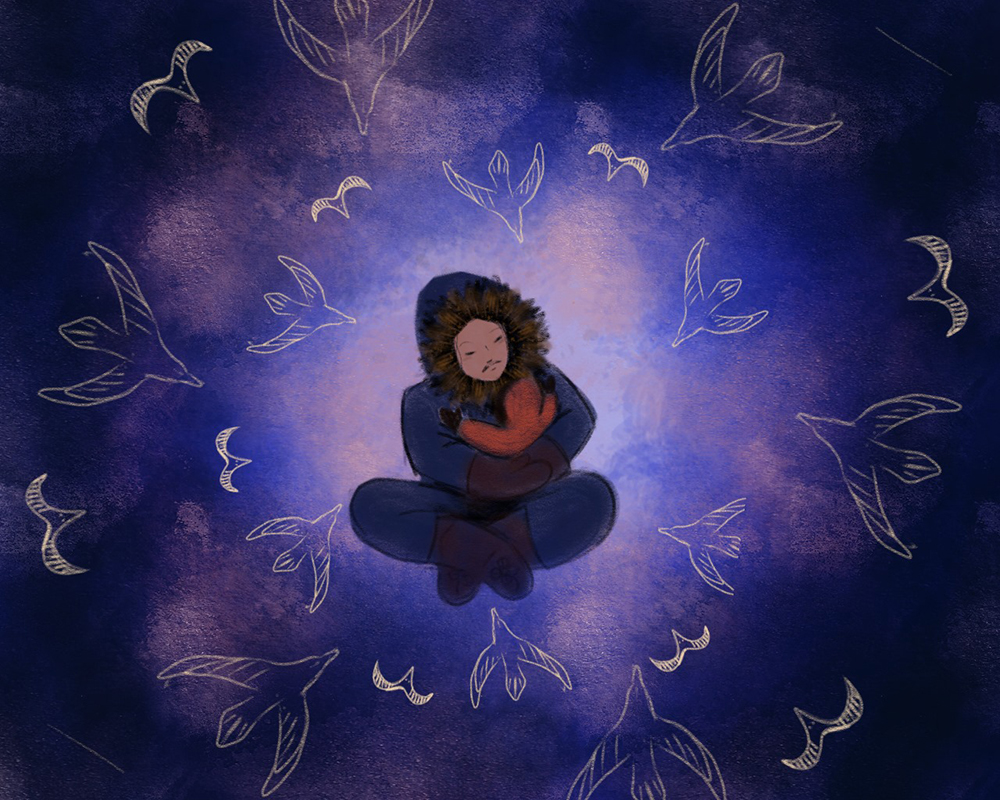 When the Pantone Colour Institute announced Very Peri—a peppy periwinkle-blue—as the 2022 colour of the year, they hoped to place the future ahead in a new light. This is the first time that Pantone has created a brand new shade for colour of the year, mixing blues with a violet-red undertone to which Executive Director Leatrice Eiseman describes as a mix that "display[s] a spritely, joyous attitude and dynamic presence that encourages creativity and imaginative expression."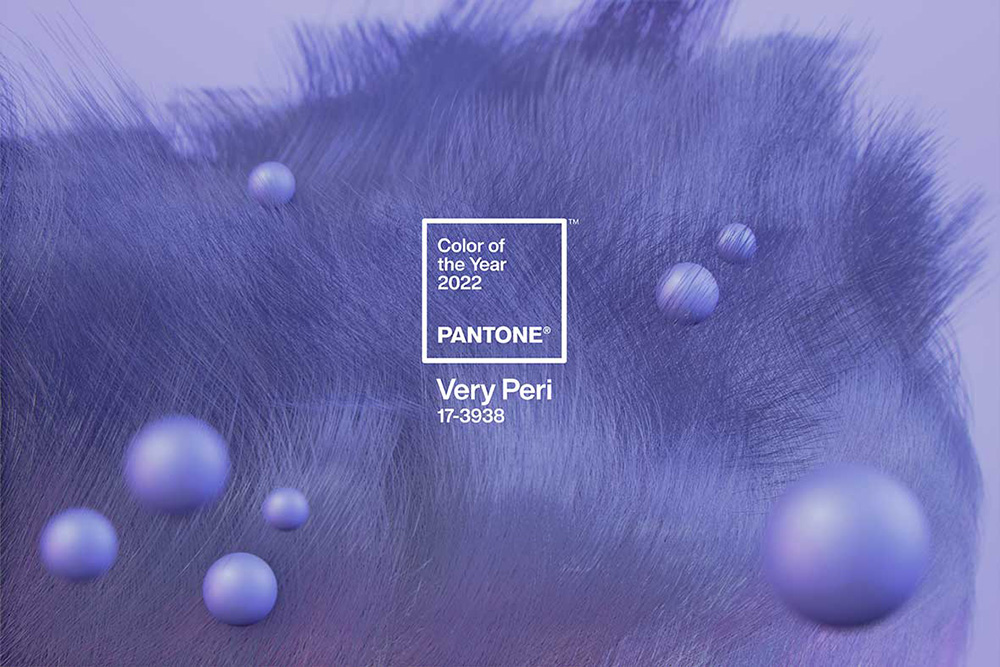 Visionary ideas, transformative imagery and the exploration of creative possibilities are foundational to Inuit art. Whether it's the physical metamorphosis of human into spirit or animal, or the skill and resourcefulness that go into transforming raw materials into works of art, Inuit artists reimagine what the future might look like, often using the past as a framework towards what could be.
Let's take a look at the different ways Inuit artists have used Very Peri in their work.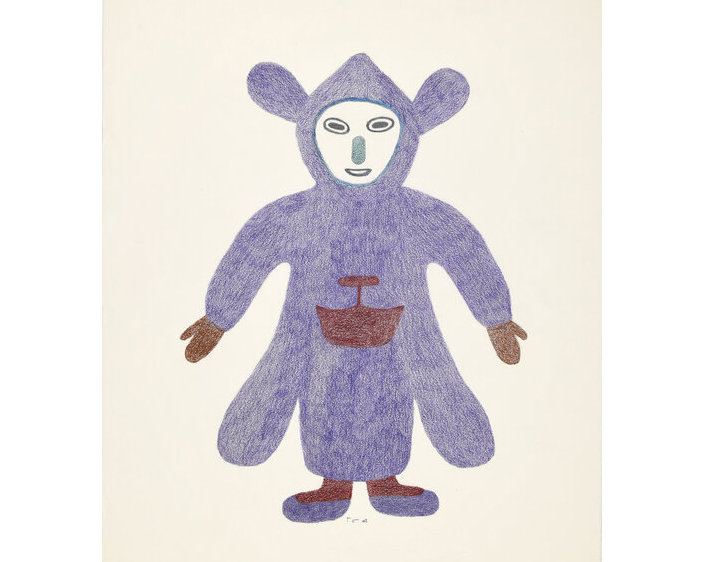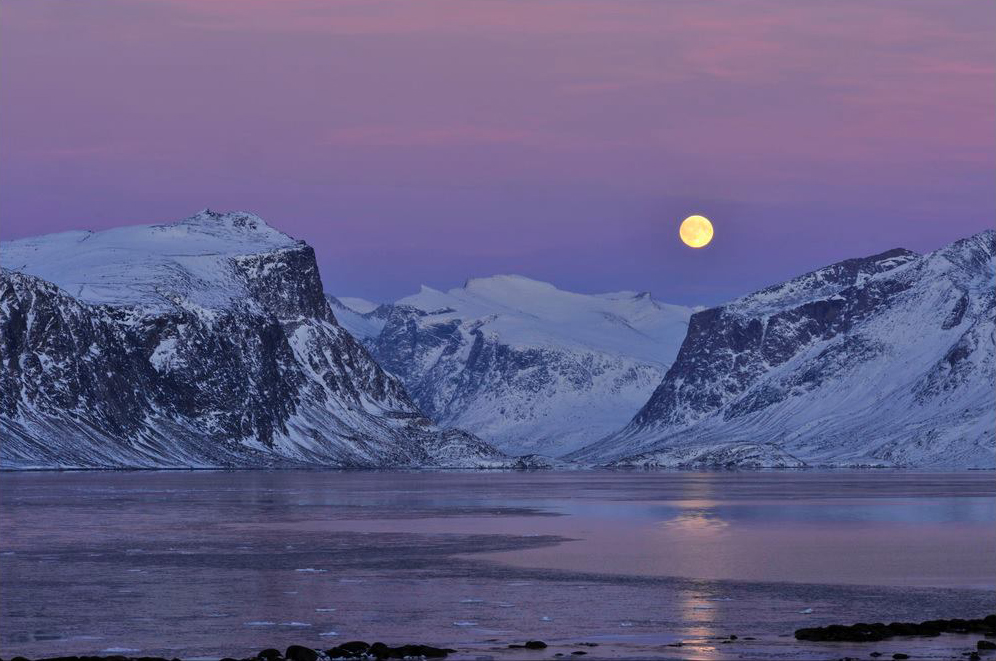 David Kilabuk Moon over the Park (2013) Digital photograph Dimensions variableCOURTESY THE ARTIST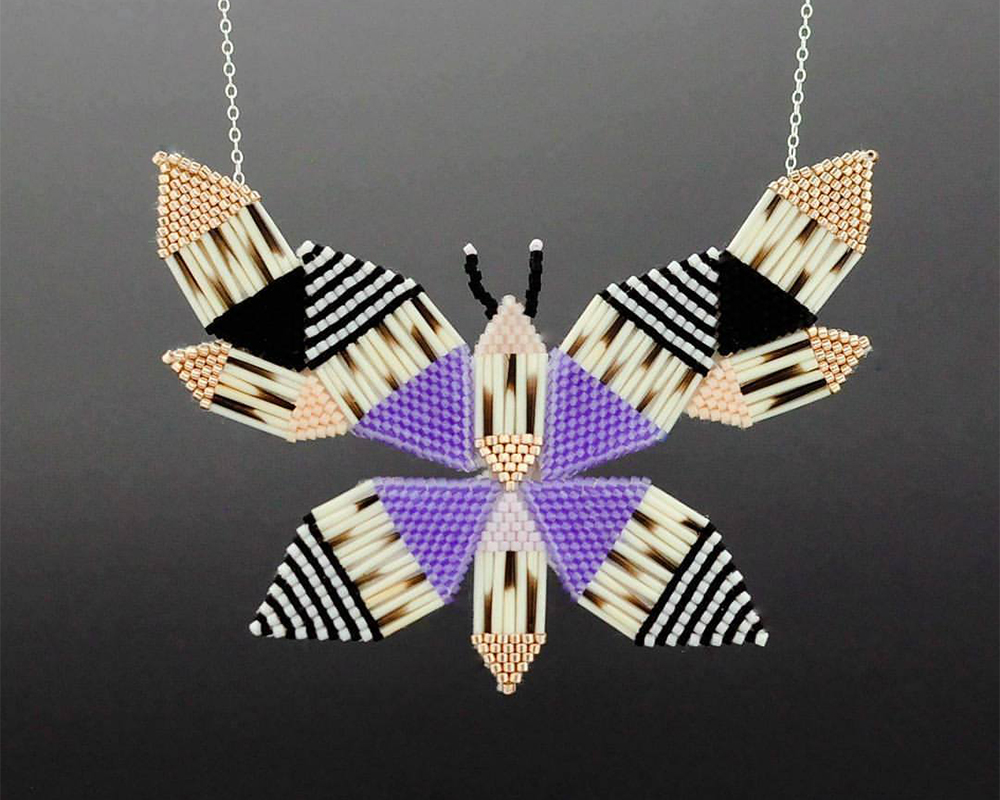 Continue reading this article at Inuit Art Foundation.