11 Inuit Designers to see at the Indigenous Fashion Arts Festival
Inuit Art Foundation | June 9, 2022
Categories: news
Jun 09, 2022
by IAQ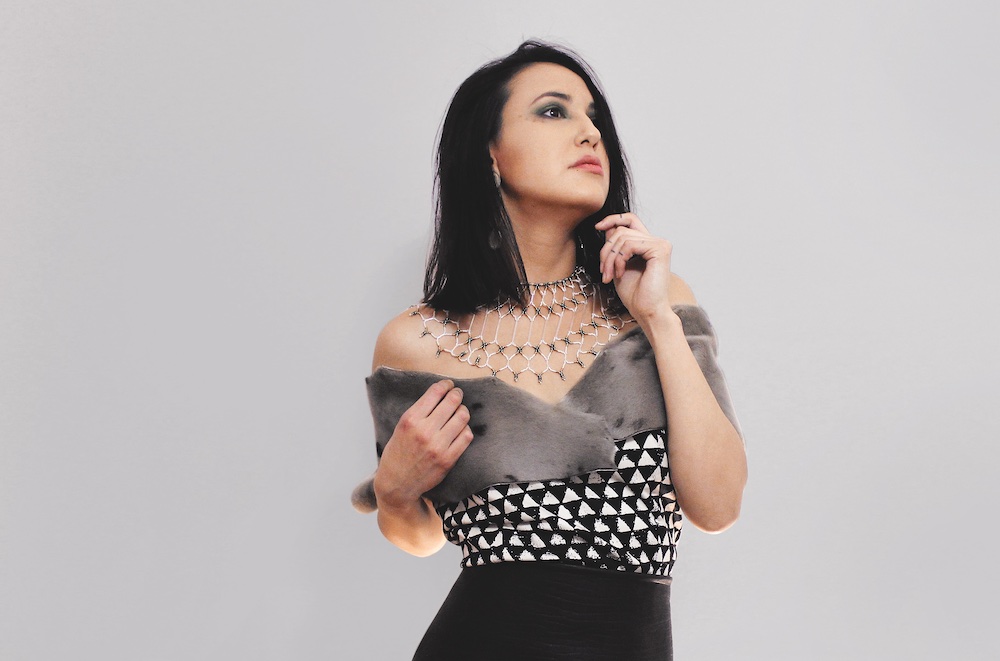 Inuit fashion is having a moment, slaying runways and making noise. Earlier this year, Victoria's Arctic Fashion founder Victoria Kakuktinniq's parka made the cover of Elle Canada magazine's February-March 2022 issue. In 2021, Inuit designers Erica Joan Lugt and Olivia Chislett were named winners of the Fur Council of Canada's National Fur Design Competition. And these days you have to be quick to score clothing or jewellery from any number of talented Inuit designers selling their wares on Instagram.

This year's Indigenous Fashion Arts Festival (IFAF), (formerly Indigenous Fashion Week Toronto – IFWTO) which runs between June 9–11 in Toronto, is an opportunity to get up close to some of these talents, with a full weekend of runway shows, workshops, panels and a free marketplace.

Here are 11 IFAF designers and organizations that are making it work at the event this year: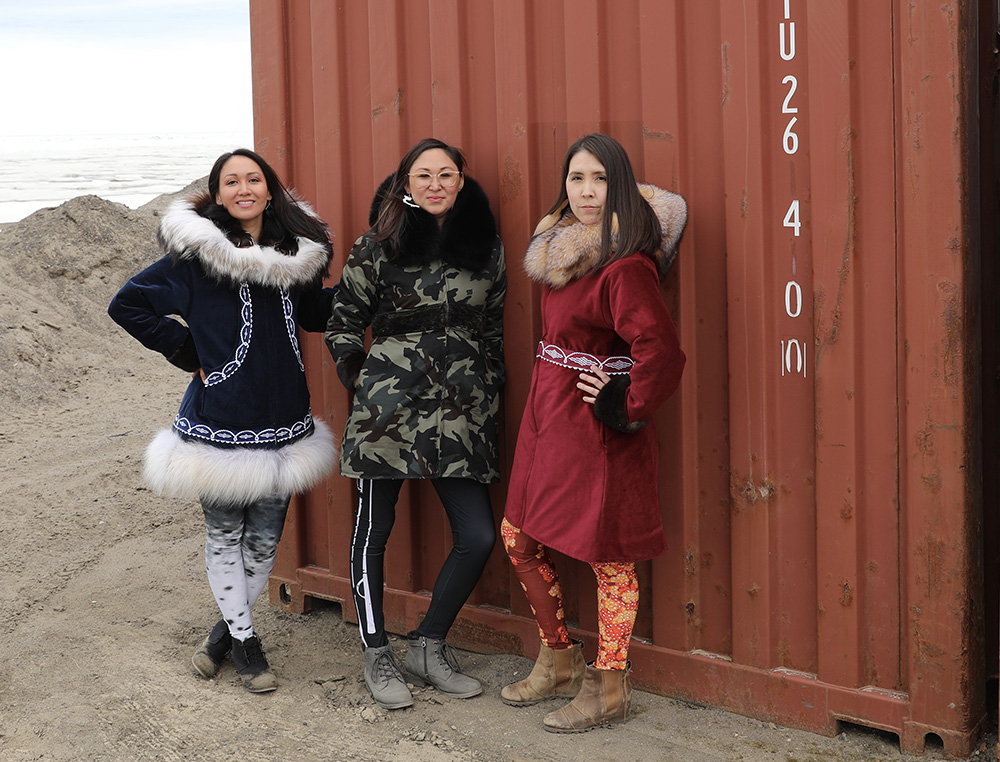 Inupiaq fashion artist and furrier Bobby Brower was born and raised in Utqiagvik, Alaska. She first learned skin sewing at age 13, but didn't pick the skill up seriously until she became a mother, initially focusing on children's clothing. Several years later, Arctic Luxe was born, specializing in luxurious parkas featuring rich colours and intricate details, often in surprising materials such as velveteen. Arctic Luxe also produces stunning fur accessories and printed apparel.

Catch Arctic Luxe as part of the "A Letter From Home" runway show, June 12 at 5:00 pm.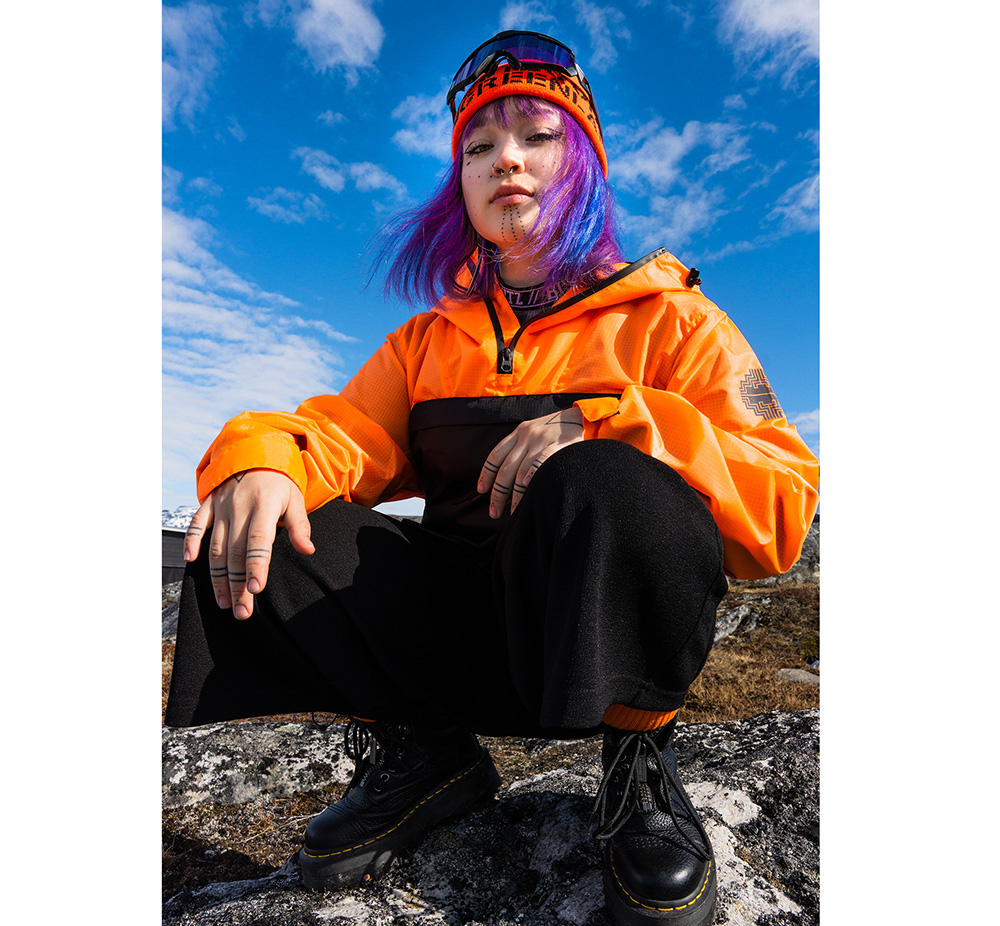 Born in Nuuk and raised all over Greenland, the Greenlandic Inuk's eponymous sportswear brand launched in 2006, selling their men's and womens' lines worldwide. Bibi Chemnitz's sporty leisure wear with its bright colours and cool tailoring mashes "small town Nuuk and the ancient Inuit culture … with modern urban cityscapes." Bibi Chemnitz sells globally, and has exhibited at fashion weeks in Paris, Milan, Florence, Amsterdam, Berlin, Tokyo, Stockholm, Copenhagen and more.

Bibi Chemnitz will also be hitting the runway as part of "A Letter From Home," June 12 at 5:00 pm.


Inuk360 (Brendalynn Trennert) is an Inuvialuit Master caribou hair tufter and multidisciplinary designer from Yellowknife, NT. Inuk began in 1990, when moose-hair tufting was in danger of becoming a lost art form. Inuk has since taught thousands of people how to tuft caribou hair, helping to revitalize the regional practice. She also uses other traditional materials in her design work including seal skin, moose hide and muskox leather. Inuk360 creates jewellery and accessories and even sealskin-adorned shoes!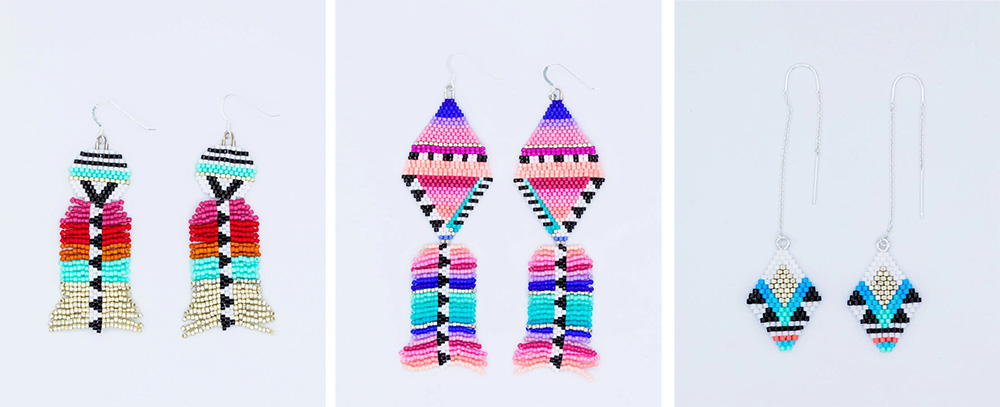 Erica Lugt is a jewellery artist from Tuktuyaaqtuuq (Tuktoyaktuk), Inuvialuit Settlement Region, NT, whose bright, highly graphic beaded earrings are designed with nature in mind. Sold under Lugt's own label, She Was a Free Spirit, her high-contrast designs take their inspiration from photography and other images of the Arctic tundra. Lugt's work has appeared multiple times in Toronto's Indigenous Fashion week, as well as Paris Fashion Week, and in 2021 she was a winner at the National Fur Design Competition.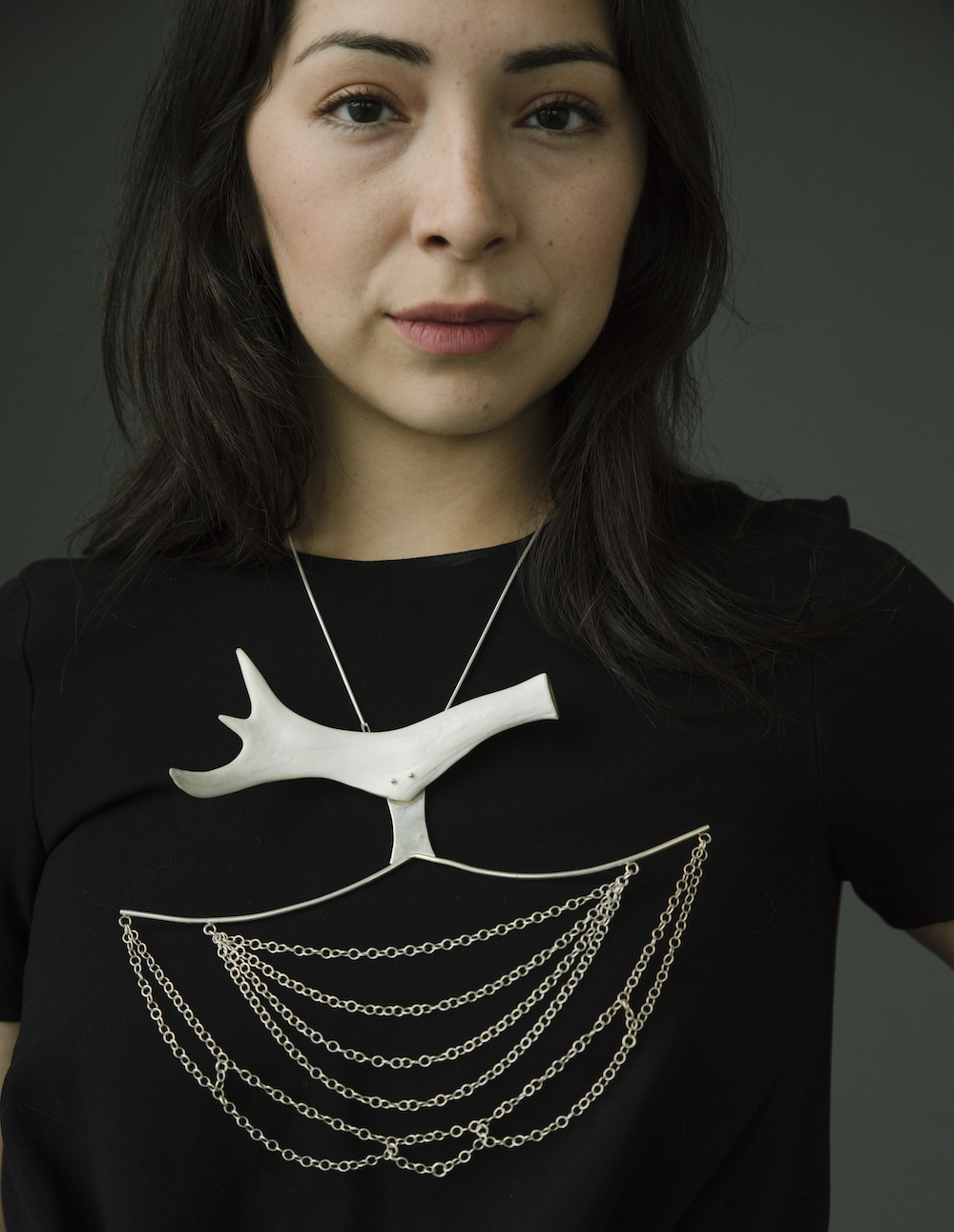 Lavinia van Heuvelen was born and raised in Bowmanville, ON, and moved to Iqaluit, NU, after graduating high school. She studied jewellery and metalwork at Nunavut Arctic College, and after graduating from the program, pursued working as a jeweller full-time. In 2011 she began the LVH jewellery line. Inspired by the North and her surroundings, van Heuvelen's work is primarily made with sterling silver and natural materials gifted or purchased from local hunters. Much of LVH's designs directly reference traditional Inuit themes and imagery.


Inuvialuk artist Nanook Gordon and harm-reduction specialist Brianna Olson-Pitawanakwat, a member of the Wiikwemikong Unceded First Nation, began printing orange T-shirts in support of their grassroots organization, Toronto Indigenous Harm Reduction. Since then, the two have also launched the Native Arts Society and a downtown storefront space dedicated to Indigenous-made art. Buy a T-shirt or tote and support an important cause.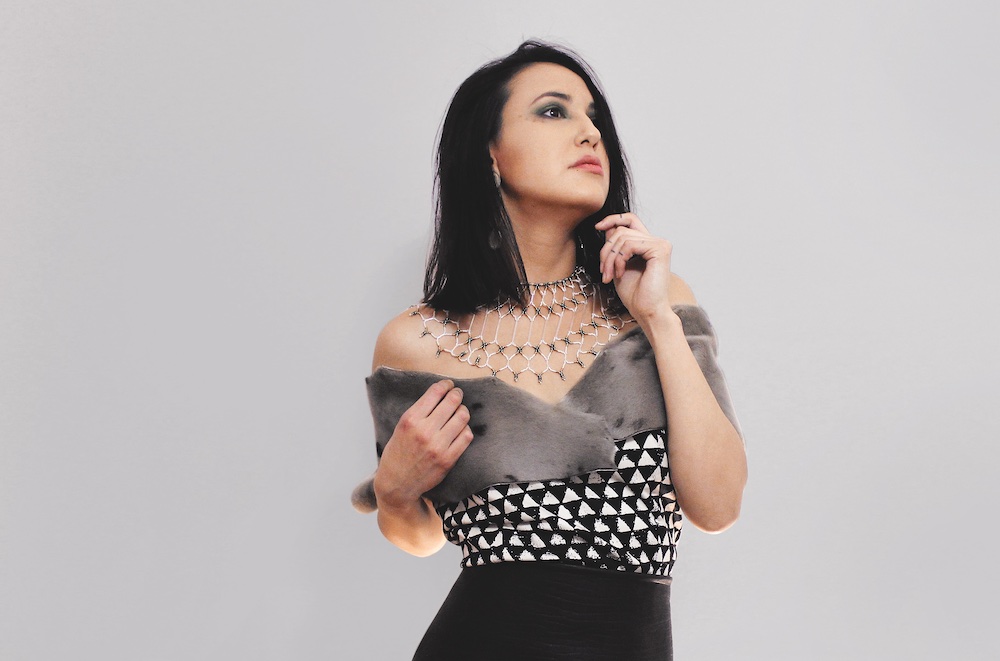 Melissa Attagutsiak, situated in Iqaluit, NU, is the creative mind behind Nuvuja9 (meaning Cloud 9 in Inuktitut), a fashion label that includes a wide array of designs made from sealskin, knits and lace, such as bodices and gowns. Attagutsiak taught herself to bead and sew back in 2015 and only a few years later had her designs grace the stage at World Indigenous Fashion Week in 2019. She is the recipient of a 2022 Indspire Award.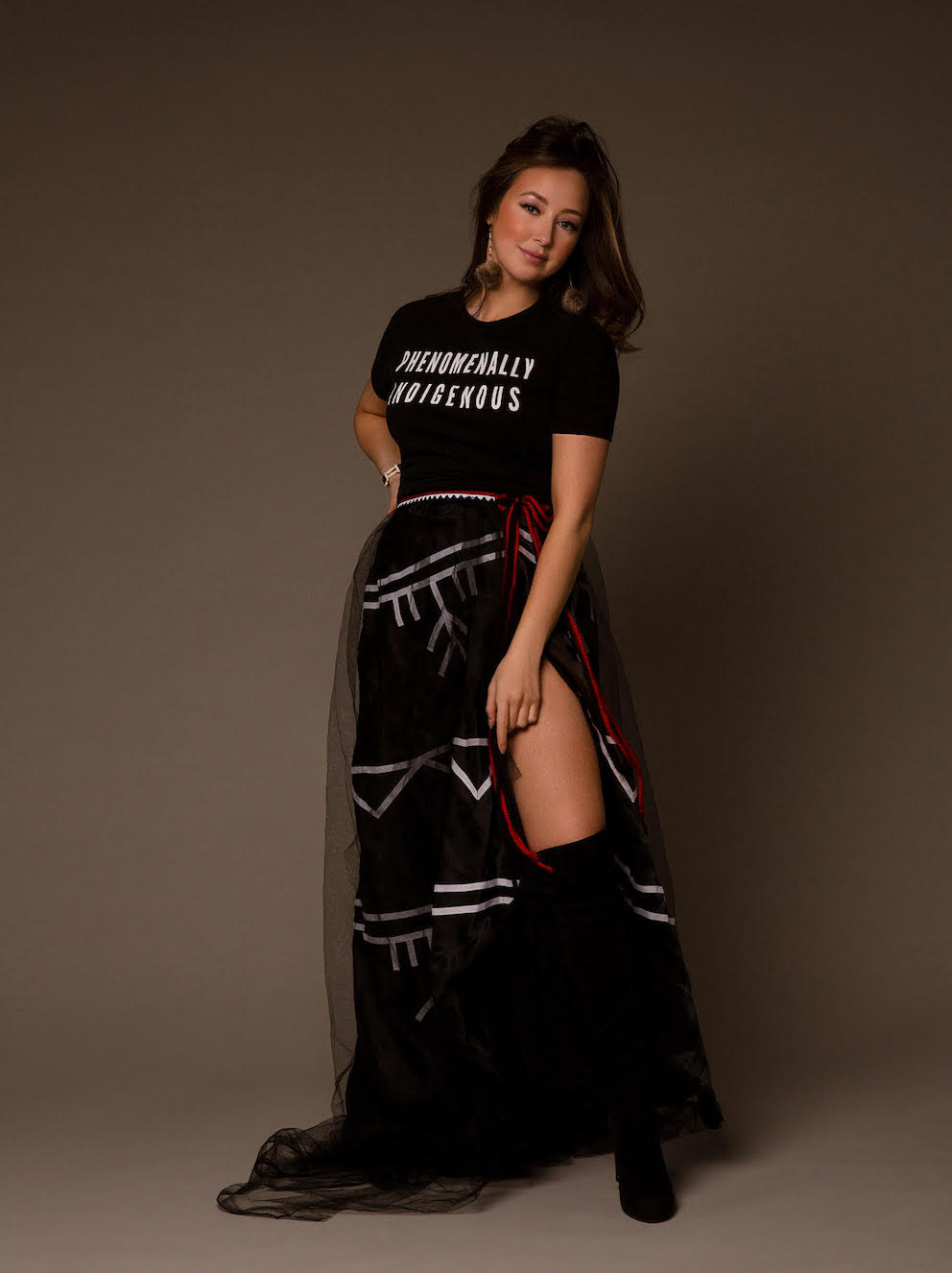 Inupiaq designer Qaulluq's (Clara McConnell) fashion line is grounded by her desire to share Iñupiat Iḷitqusiat and the passing on of traditional knowledge and teachings. She first learned the arts of skin and fabric sewing from generations of women in her family. Her work is playful yet glamorous, combining luxurious materials with Inupiaq pattern designs and motifs such as Taqalakisaq (butterflies), as a nod to the land and transformation.

Qualluq's latest collection, Sisaulik, will appear on the Sovereign Matriarchs runway, June 10 at 8 pm.


Stitched by April is the jewellery line created by April Allen, a retired dental therapist from Rigolet, Nunatsiavut, NL, who is also the name behind Indigenous Bead Supply Canada. She uses beads, sealskin, fur, fish skin and antler to create unique jewellery designs that range from butterflies to ulus. Allen learned her skills from her mother, with whom she continues to work to strengthen her connection with her culture.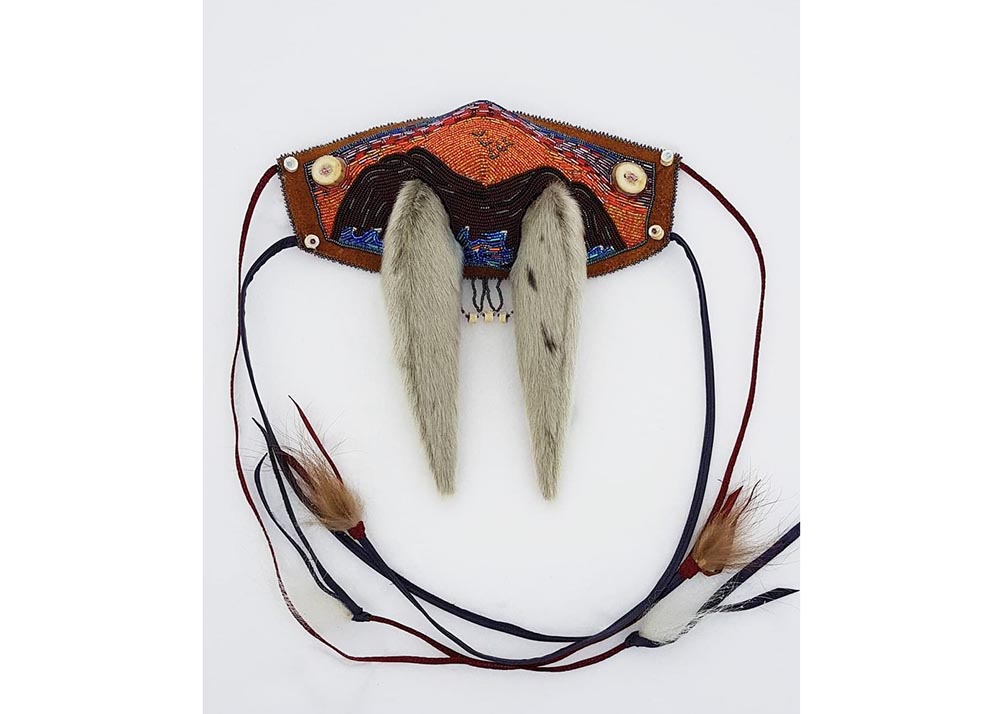 Taalrumiq (Christina King) is an Inuvialuk artist from Tuktuyaaqtuuq (Tuktoyaktuk), Inuvialuit Settlement Region, NT, who combines traditional Inuvialuit styles and materials such as sealskin, bone and fur with modern elements like sequins and glitter to create her eccentric designs. Taalrumiq, who was named after her grandmother, learned to sew from her mother and other women in her community. She is one of the Inuit Art Quarterly's 10 Inuit sealskin designers to watch for 2022.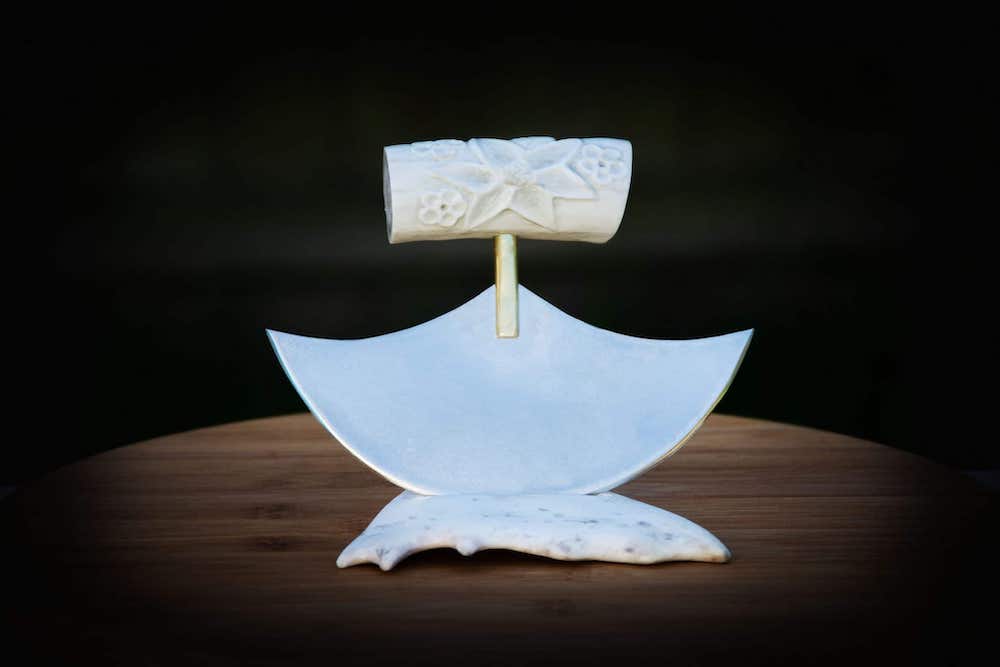 Kenneth Ingniqjuk Piugattuk Mackay's line of eco-friendly tools may be the only non-wearable wares on the list, but they still dazzle in design and in their connection to traditional Inuit Qaujimajatuqangit teachings. The Yellowknife wood and metalworker's line of ulus, with their etched handles in various colours, began out of necessity when he created one for his wife, Inuksuk.