The Significance of Stories in Video Game Research
Inuit Art Foundation | November 02, 2022
Categories: news
A Game of Legends
Nov 02, 2022
by Bronson Jacque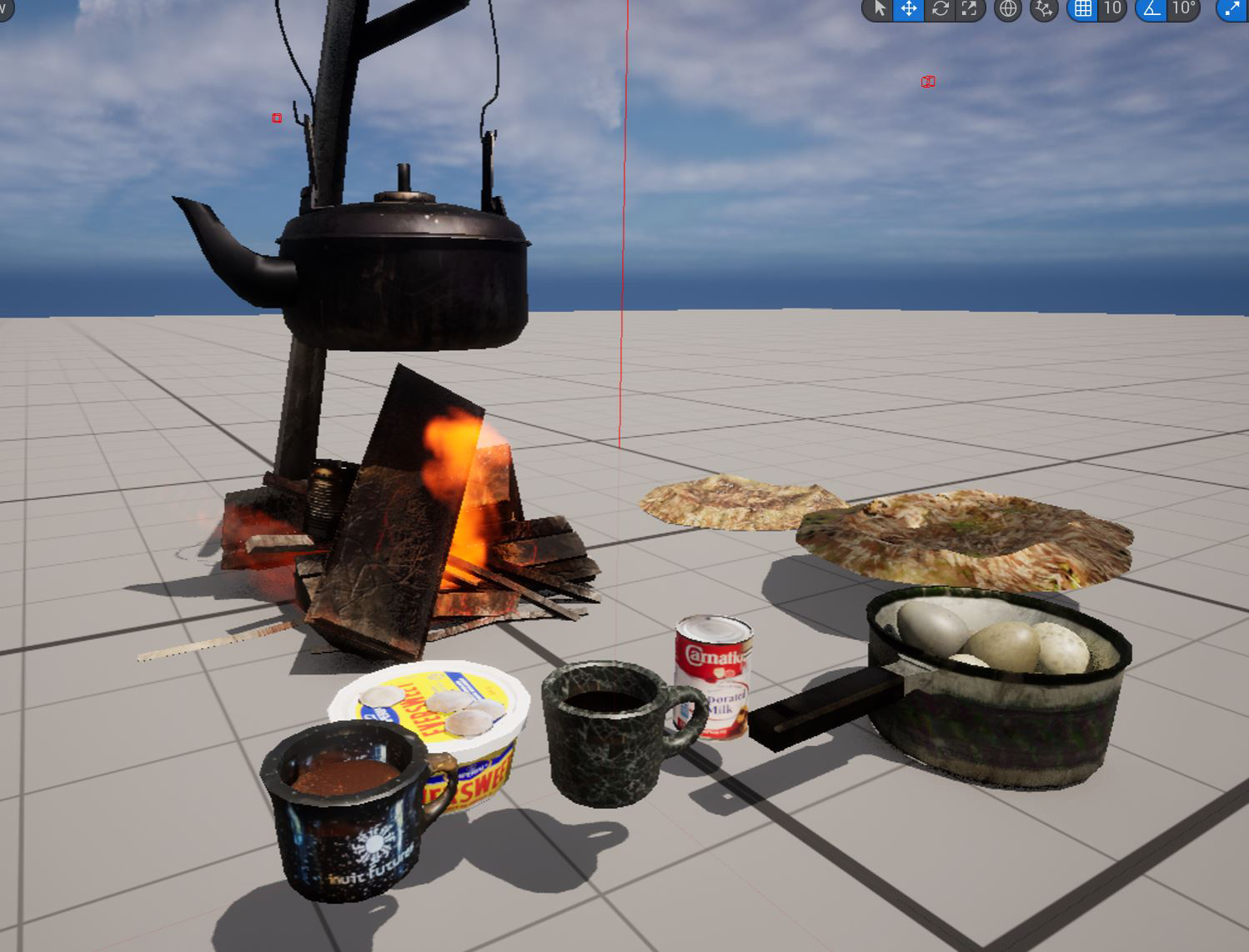 Bronson Jacque Campfire concept art (2022)© THE ARTIST
This is the third chapter in a series where Nunatsiavummiuk artist and IAQ Contributing Editor Bronson Jacque delves into the world of video game development in his quest to bring Inuit stories to life in a digital world.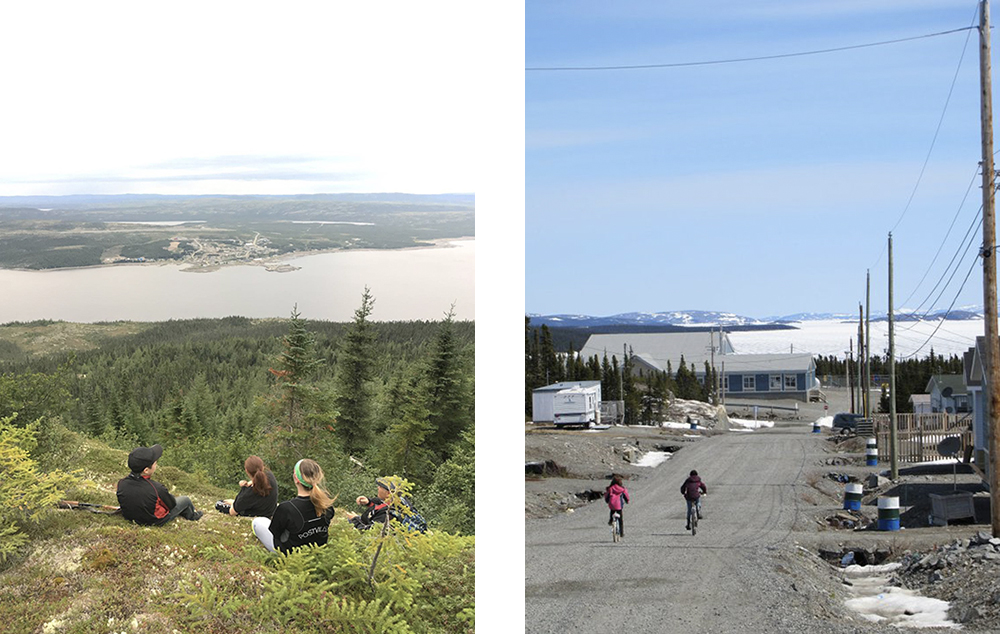 I want to start by thanking all those who have helped in my search for information. Without their generosity I wouldn't be able to give this project of developing a video game on Inuit legends the authenticity it required. For Inuit, oral storytelling is a vital part of how we keep our ancestors, traditions, and legends alive.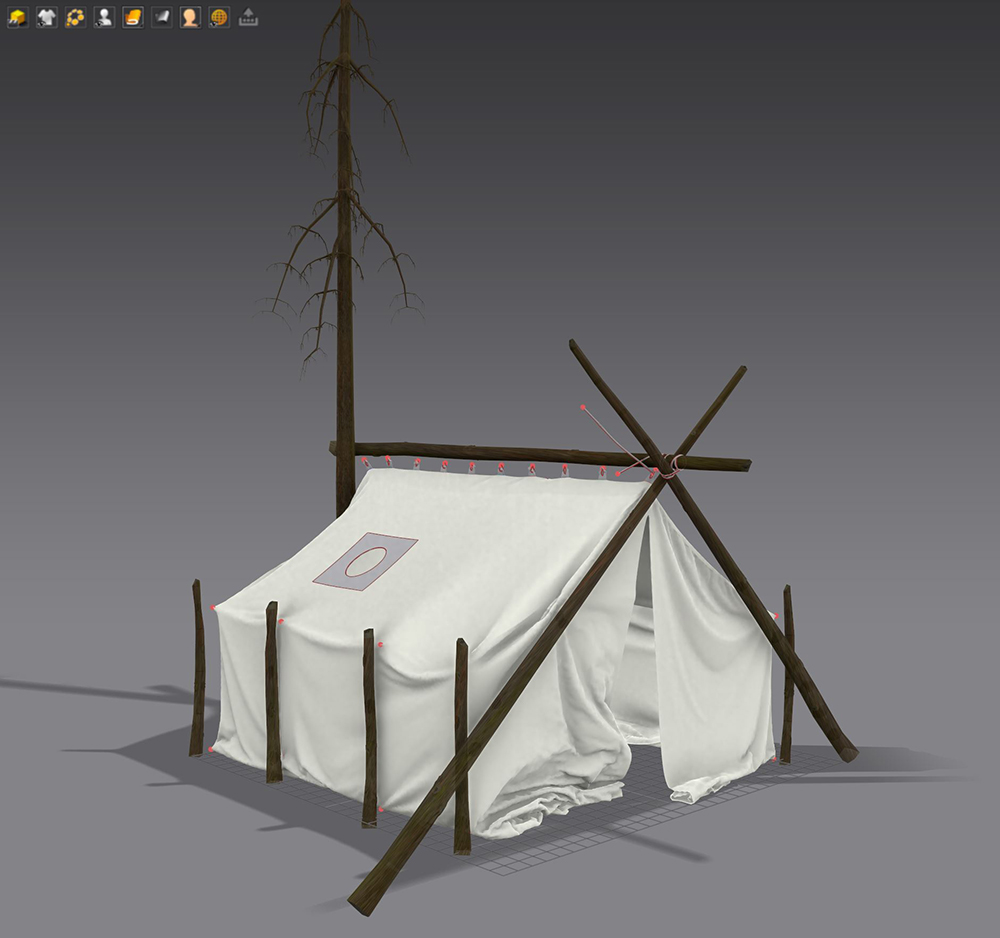 Regarding the question of what I hope to express with this game, I've concluded that I want to create a personal exploration of how we, as Inuit, connect to one another, what is real and treasured as individuals and communities, as well as to preserve and share our culture. Using this as a jumping off point, I prioritized gathering stories in my research. Listening to what Inuit had to say, the parts of their lives they wanted to share, and the messages that we need to get out into the world. This game will be a collage of the place and people that I come from.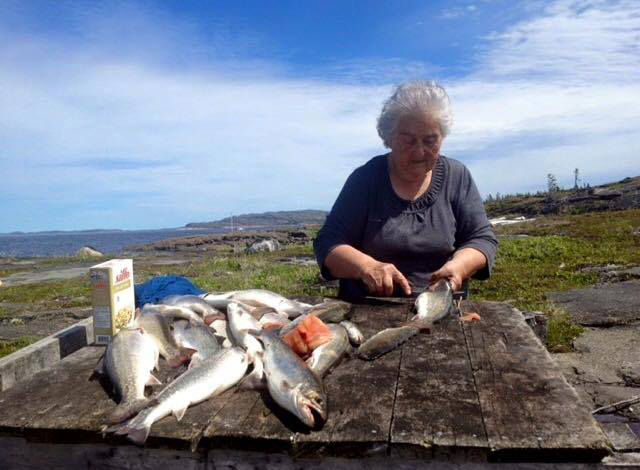 Research can take many forms, and a subject such as your own culture allows for use of unusual, organic sources. For me, this included memories, home videos, photo albums and conversations over the dinner table. I'm lucky to have people in my life who were excited to help in my search for genuine content. I've received books about Inuit laws, worldviews, and art, each giving me new perspectives that I may not have considered on my own. I was given USB drives from the Oral Traditions, held at the Nunavut Arctic College in 1996. These files contained hours of interviews with knowledge keepers who shared stories and beautifully described the respect we have for nature and wildlife.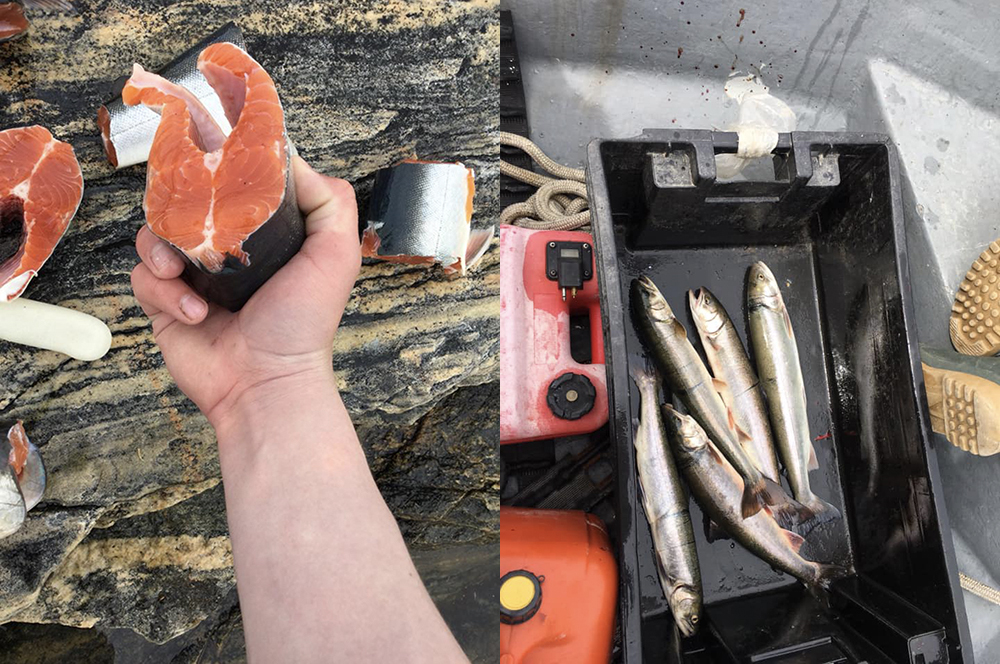 Currently, I'm in Halifax, NS attending NSCAD University and making it home to Postville, Nunatsiavut, NL has often been a struggle. Thankfully, friends and family are always there to keep me grounded. My brother, Hanson, is a talented hunter, and has helped by sending photos and videos of his trips out on the land. With these materials I was able to study the local animals, how they live and the ways we hunt and harvest them. Artists in my community shared their passions, allowing me to represent the creativity of Inuit art, clothing and tools accurately. An example being my grandmother, Polly Jacque, who sent patterns for her parkas, which I recreated for characters in my video game to wear. There have been many people who have offered to contribute their personal resources to the creation of in-game assets, and I look forward to sharing their talents with you all as progress is made.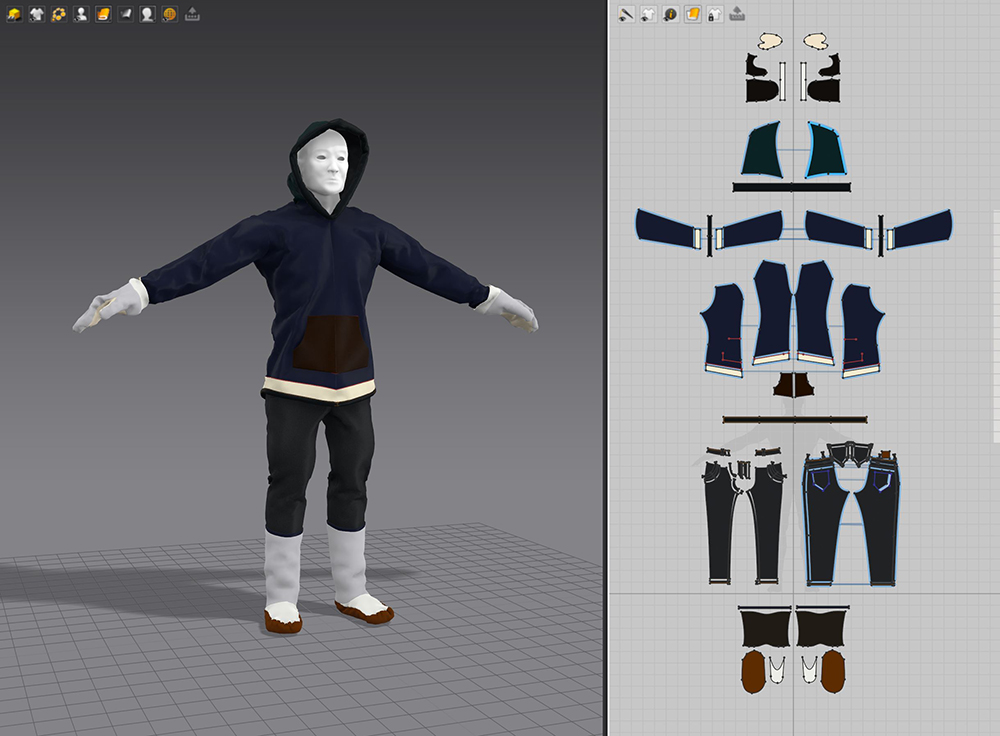 Another significant part of my research has been gatherings where Indigenous Peoples have met to share their experiences. I had the privilege to attend the Inuit Futures in Arts Leadership Annual Gathering at the Inuit Studies Conference 2022: Auviqsaqtut held in Winnipeg, MB, as well as the 2022 Arctic Arts Summit in Whitehorse, YT. The speakers at these events shared incredible stories of strength, resilience, and love in their communities. There were elders, leaders and trailblazers from all around the circumpolar North. The connections made during these gatherings healed parts of me that I didn't realize were wounded as I learned about our history pre-colonization and how we've survived in our colonized world. These experiences have given me a greater sense of direction in my exploration of self while also deeply enriching the development of the game.


Bronson Jacque speaking in Emerging Perspectives: Paths Forward in the Arctic Arts Summit panel (2022)
Discovering who we are is a journey with no defined path. These stories—whether told to keep our children safe from the dangers of the world, to foster a strong community or communicate our understanding of the world—give us inspiration to grow and should be treated with reverence. Stories are as much a part of who we are as those who tell them. Like the tales passed down becoming thoughts, dreams, and experiences that are real enough to believe in, the adventures of our legends come to life again and again with their retellings. Through what I've learned in my research, I feel that the more we focus on giving ourselves to others, to care and carry, the more connected we become, and connection is what makes us real, what makes us human.
–Bronson Jacque is a painter from Postville, Nunatsiavut, NL, recognized for his highly detailed portraits in oil. Jacque began pursuing art seriously at age sixteen, and is proud to be part of Labrador's art scene, alongside his artistic family. Jacque's work has been featured in numerous publications including Nunatsiaq News, the CBC and the Inuit Art Quarterly.